Books on Tap
Meetings take place at Liberty Street Brewery, 149 W. Liberty Street, at 7:00pm on the third Thursday of each month. Copies of the book on deck are available at the Help desk on the main level. Cheers! (BYOB: Buy your own beverages.) For further information, call Sean Glasgow at (734) 453-0750, ext 208.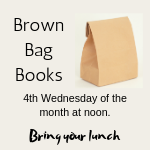 Brown Bag Books
This group meets at the library at noon on the 4th Wednesday each month. Members can bring a lunch with them, with coffee provided by the library. A copy of the current title can be obtained at the Help desk on the main level. For further information, call Tim Sherman at (734) 453-0750, ext 206.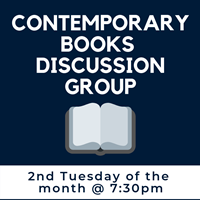 Contemporary Books Discussion Group
This group meets on the second Tuesday of each month at 7:30 pm at the library. Titles for discussion are chosen and moderated by the group members. Each month the current title is available at the Help desk on the main level. For further information, please contact Sarah Vargas at (734) 453-0750, ext. 241 or svargas@plymouthlibrary.org.
Great Books
The Great Books Foundation is a nonprofit education organization that has helped advance critical, reflective thinking and social and civic engagement of readers of all ages in the U.S. and other countries. The local group meets every other Monday evening at 7:15p.m., September through May. For more information, call Susan Stoney at (734) 453-0750, ext 242.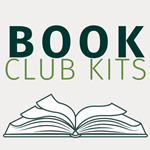 The Library offers Book Club Kits, a simple way to get your book club up and running. Each bag contains multiple copies of a title and numerous resources on how to start and maintain a book discussion group. Kits in canvas bags will be checked out as a unit to one member of your group for eight weeks. You may place holds on Book Club Kits at the Help Desk on the Main Level. For a complete list of Book Club Kits, click here.
Virtual Book Club Kits
Since our "book club in a bag" collection is temporarily unavailable, we created this virtual book club kit resource! Whether you are considering starting a new book club, need title suggestions for your existing book club, or wanting to join an online book club, we have links for you!