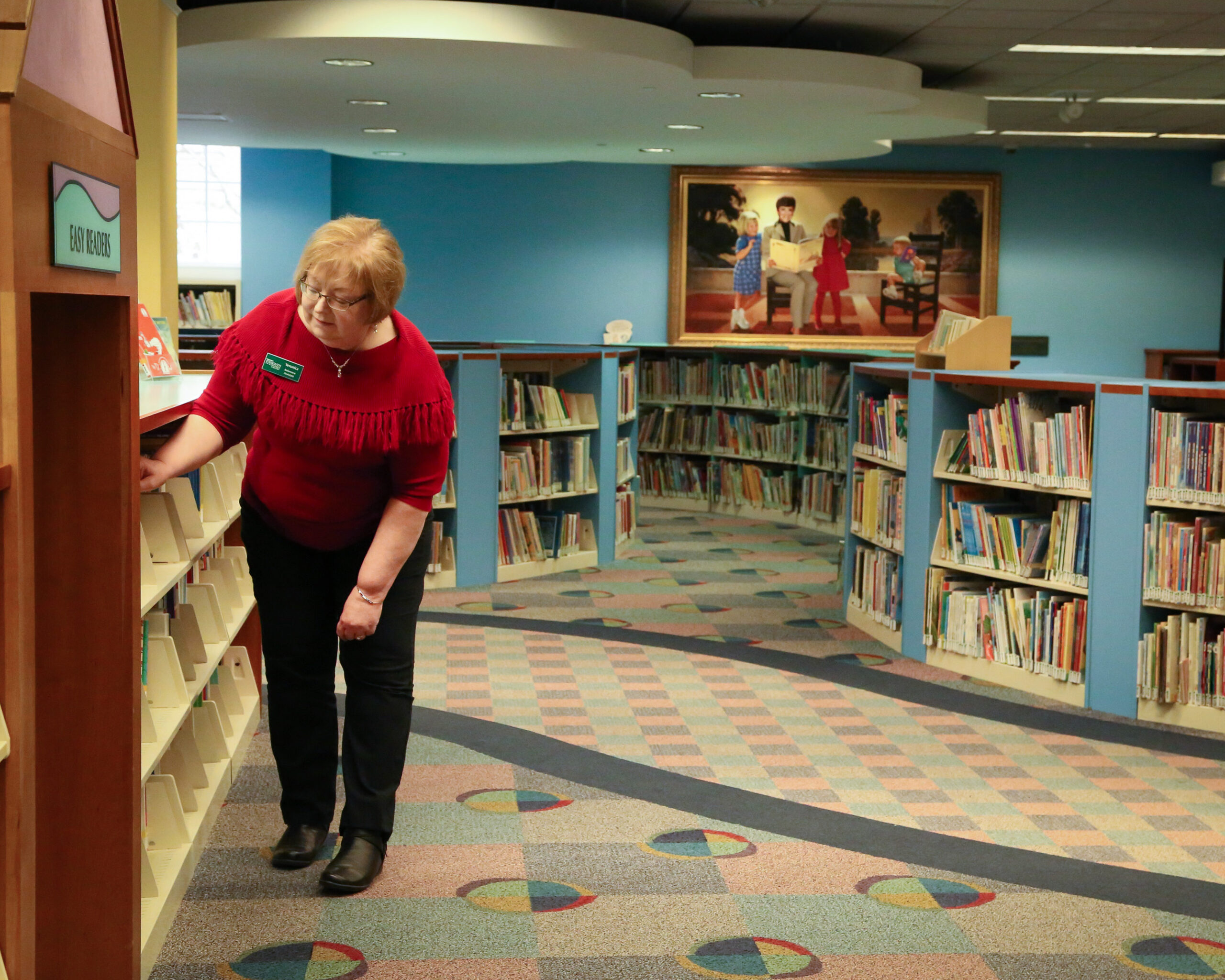 Donations
As a hub of the Plymouth community, the Library welcomes your support and your involvement.
Your generous gifts make possible the programs and services that public dollars alone cannot support. There are a number of ways to contribute to our efforts at crafting a world-class public library that is free and accessible to all.
Unless anonymity is requested, donations are recognized bi-annually at library board meetings, published in the library's annual reports, and displayed publicly in the library lobby.
Financial Contributions
CONTRIBUTE TO THE FRIENDS OF THE LIBRARY
The Friends of the Library is a non-profit organization that supports the library through grant funding and personal donations. The Friends organize the ongoing used book sale in the Walldorf-Dunning Lobby. The proceeds from this sale enhance library programs, technology upgrades, and building improvements. Learn more about book donations or donate in support of the Friends at their web page.
DONATE TO OUR ENDOWMENT
Plymouth District Library has two endowments through the Community Foundation of Southeast Michigan– one to support general operations and one that specifically supports youth-focused services. The annual disbursements from these endowments contribute significantly to the library's mission– supplementing our collections, improving our spaces, and increasing our community outreach.
You may donate at the CFSEM website by selecting Plymouth District Library from the pulldown menu or donate by check to Community Foundation of Southeast Michigan. Please mark "Plymouth District Library" on the check subject line and send it to Community Foundation of Southeast Michigan, 333 Fort Street, Suite 2010, Detroit, MI 48226-3134. 100% of your contribution will go directly to the Plymouth District Library.
ADOPT-A-MAGAZINE
One of the most popular spots in the library is the Dunning Parlor, named for library donor Bessie Dunning and her daughter Margaret. A large variety of magazines can be found in the parlor – a great community resource for information and entertainment. Individuals, businesses, and organizations may adopt a magazine by donating the annual subscription cost to the Library. Fill out the interest form at this link to join the Adopt-a-Magazine program.
MEMORIALS
Plymouth District Library offers the opportunity to add a personal book plate to a new addition to the library's collection. This is a thoughtful way to memorialize or celebrate a loved one. If you are interested in considering a larger memorial or planned giving opportunity, please reach out directly to the Library Director.
in-Kind Contributions
BOOK DONATIONS
The Friends of the Library welcome your donations of desirable books and DVDs for resale at their ongoing used book sale, proceeds of which support the Library. A donation bin is located in the Walldorf-Dunning lobby. Information on which items are accepted can be found on the Friends website. Please note that the hard-working Friends volunteers gratefully request you NOT donate magazines, encyclopedias, textbooks, VHS tapes and any items that are musty, smoky or mildew, as these items cannot be resold.
ARTWORK & PERSONAL ARTIFACTS
The library is limited in what we can accept from the personal collections of our patrons due to limited storage and display space. Please read our gifts policy for more information on what we can accept.
Volunteer
A variety of opportunities are available to get involved with the library– from serving on the Board of Trustees to helping with the Friends' used book sale. Interested community members can submit a volunteer application and we will reach out to you regarding available opportunities.
Support our library
Your donations make possible a world of opportunity for our entire community. Thank you for your contributions.