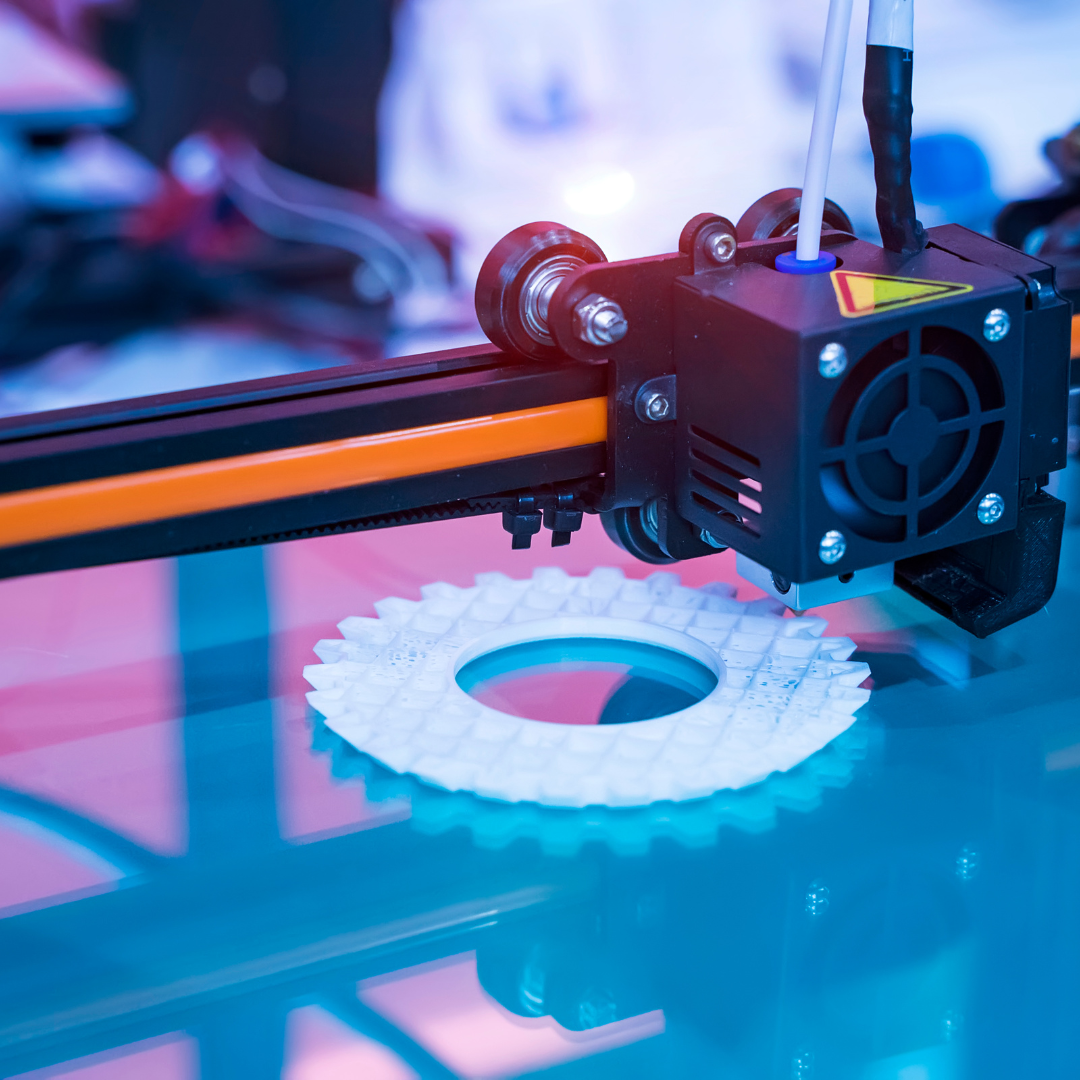 The Lab
If you can imagine it, you can make it at the library. The tools available in The Lab allow community members to design and prototype their own projects in a supportive environment.
THE LAB HOURS
Sun 1pm-5pm
Mon 11am-9pm
Tue 3pm-9pm
Wed 4pm-9pm
Thu 1pm-9pm
Fri 10am-5pm
Sat 10am-5pm
3D Printing
The library hosts Prusa Mini 3D printers in The Lab that print items using PLA plastic for the public. Printing costs $0.10 per gram plus $1.00 for every hour of printing. Most objects can be printed in 4 hours and cost less than $10. There is a minimum charge of $1.00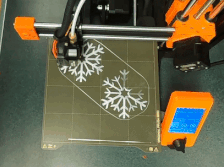 To request a 3D print:
Email print@plymouthlibrary.org with a subject line of "3D Print".
In the email please attach your STL file or a link to the online version of the file.
Indicate the color of plastic for the object. Choices are black, white, red, blue, yellow, and green plastic.
Please include any other relevant information pertaining to the print (i.e., number of copies or size requirements).
A staff member will review your file and email you within 3 days of your initial request to let you know the costs. Once you approve the costs staff will place your file in our 3D printing queue. We may have other jobs already in the print queue so please be patient.
Please note that the max size we can print is 7 inches x 7 inches x 7 inches. At this time we are not accepting jobs that exceed 10 hours.
Create your own 3D designs
Learners of all ages can benefit from TinkerCAD's easy-to-follow walkthroughs that take you from the beginning of moving and manipulating objects to creating projects like custom luggage tags, dice, chess pieces, measuring tools, and more. Visit https://www.tinkercad.com/join
to sign up. Ready to move past what TinkerCAD can handle? The Lab also features access to Blender 3.5,Fusion360, and the full Adobe Creative Suite, including Substance 3D.
For a handout with more information on 3D Printing click here.
Cricut Cutter
Our Cricut Explore Airs can cut a variety of materials like vinyl, fabric, and paper to create one-of-a-kind projects such as decals, cards, mugs, glasses, t-shirts, and more. Need inspiration? Check out Cricut's blog, which is constantly updated with seasonal project ideas at https://cricut.com/blog/. Cricut branded materials take the guesswork out of purchasing and can be easily found at major retailers like Walmart, Meijer, Michaels, JoAnn Fabrics, and more.

Our Cricut family also includes the EasyPress 2, Mug Press, EasyPress Mini, Cricut Pens, all available accessory blades, Scoring Stylus, and basic tool set. The library will provide a cutting blade, 12×12 inch mat, and a 12×24 inch mat for use with the Cricut. You must bring your own cutting media.
For a handout with more information on the Cricut Cutter click here.
Sewing in the LAB
Sewing is now more accessible than ever at Plymouth District Library. Our sewing machines and embroidery equipment are waiting for you to unleash your creativity. Whether you're looking to make clothing, home decor, or personalized gifts, our Lab is the perfect place to start your sewing journey.
Equipment Available
Janome 731LE Sewing Machines (Janome HD 1000 Black Edition)
Singer 14SH654 Serger
Brother Pacesetter ULT2003D Embroidery Machine
Material & Supplies
While we provide a limited selection of standard needle sizes, scrap fabric, and thread, we recommend that you bring any specific materials required for your project. This ensures that you have everything you need to bring your creative vision to life.
For a handout with more information about sewing click here.
Stay up to date with email newsletters