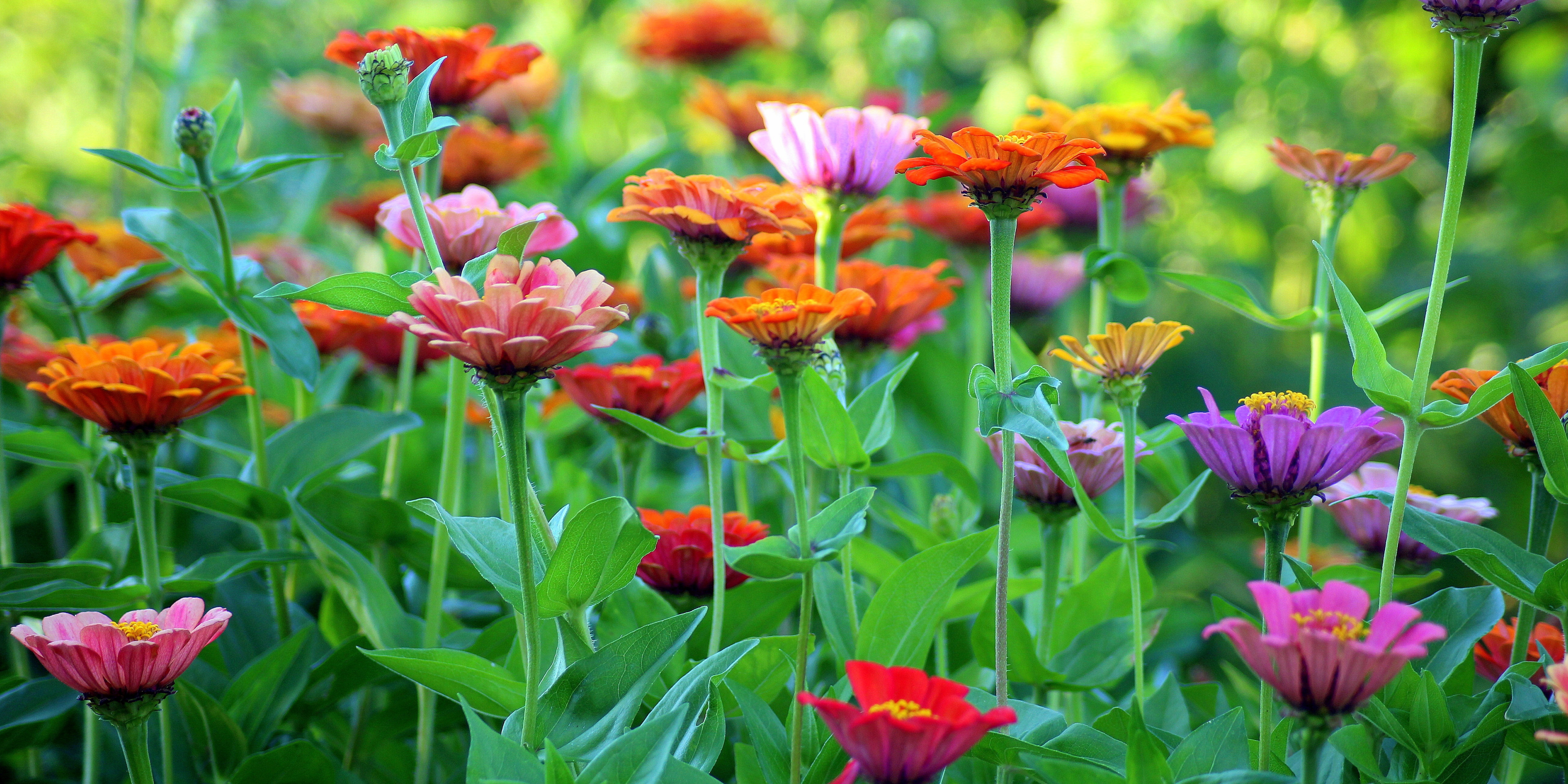 Seeds and cuttings
Plymouth District Library collects and distributes free seeds and plant cuttings throughout the year. Join us in creating a more pollinator-friendly community.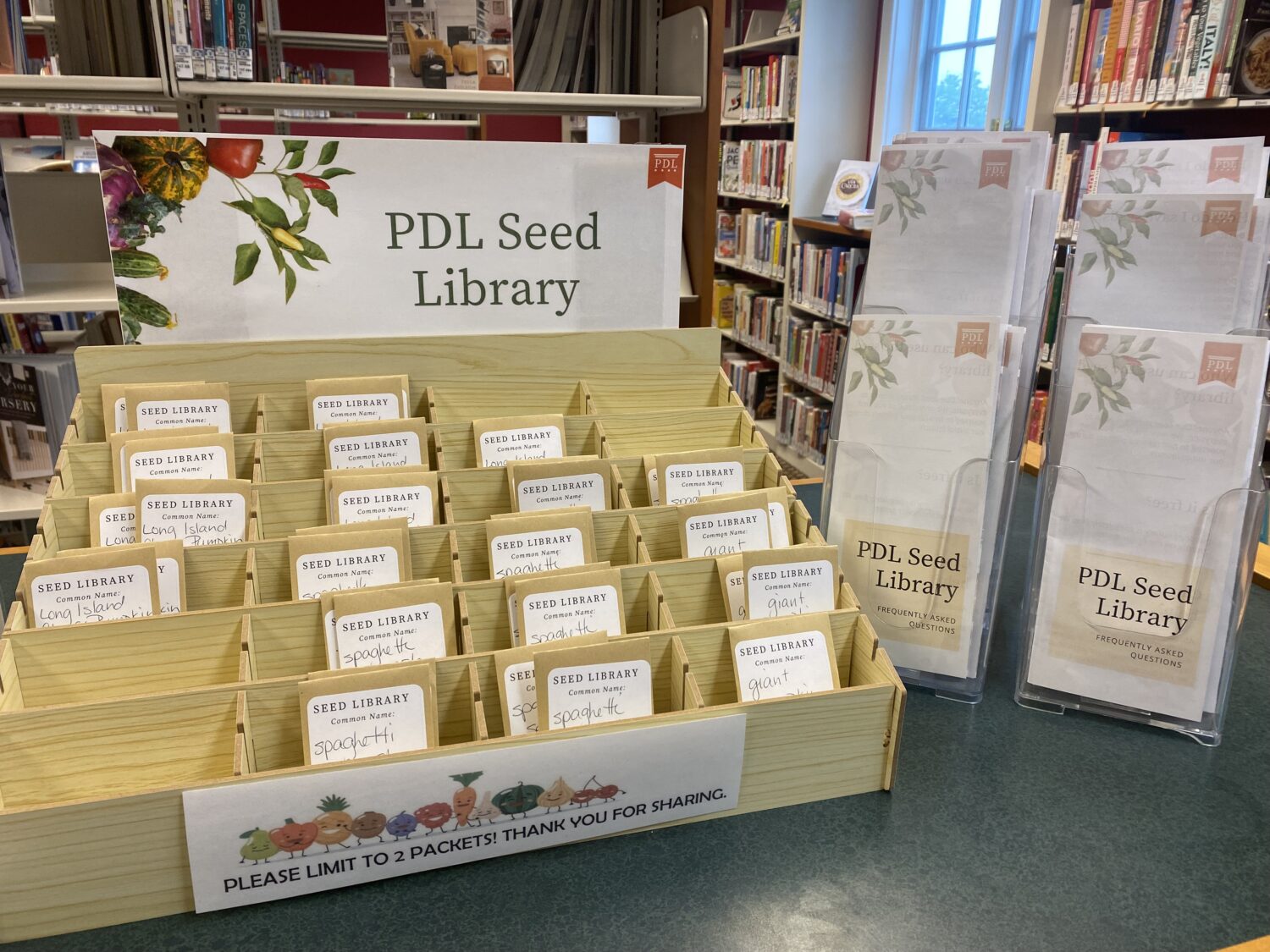 What is a seed and cutting library?
A seed library is a free program to encourage gardening and self reliance within a community. Anyone can come in, take a free packet of seeds (or two), and start learning how to grow their own food or flowers.
You can "check out" up to two (2) seed packets from the library anytime during the growing season (April—August). There's no need to return these packets: the seeds are yours to keep and plant.
At the end of the growing season, collect seeds from your plants and send them back to the library so our collection can grow and support more homes in the community.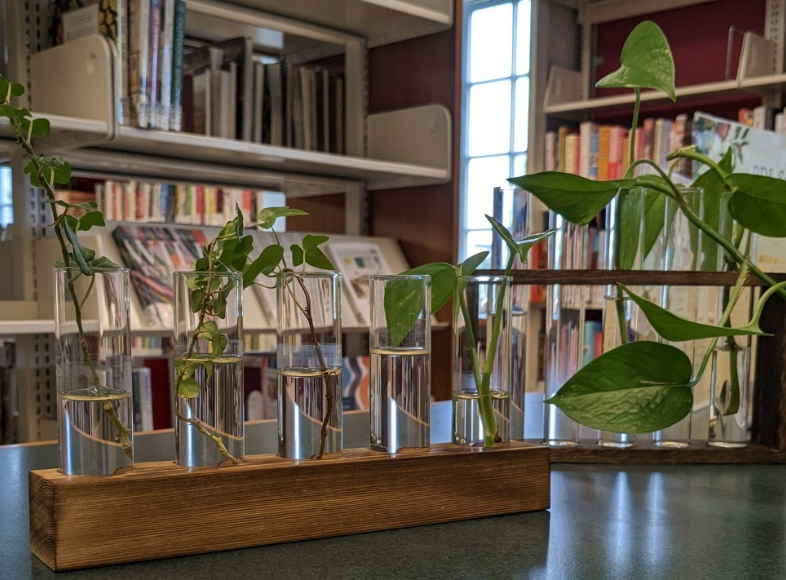 How do i use the library?
You may "check out" up to two (2) seed packets from the library anytime they are available. Returning seeds in the fall is not required but is encouraged!
Step One: Select
Browse our collection of donated seeds or cuttings and make your selection, then sign our notebook to let us know what you have "checked out." You might also want to browse our gardening books to learn more about your plants and their growing requirements.

Step Two: Grow
Keep seeds dry until ready to plant and put plant cuttings into water right away.

Step Three: Share
Help us keep our library going and watch our community grow!

Seeds: At harvest time, make sure to save seeds from your strongest, tastiest and most vigorous plants. Keep some seeds for yourself and return a portion back to us.

Plants: When you find your houseplants are in need of a trim, take cuttings that include at least one node. Root some for yourself (in soil or water) and bring some to us.

Share your photos with us to let us know how you are doing!
how can I get involved?
Donate seeds or cuttings! Check out our seed-saving brochure (or attend a class) for tips. Make sure your seeds are in a clearly labeled, sealed envelope or plastic bag, and add a completed donation form before turning them in at the Reference Desk.
If you are interested in volunteering, check out our Volunteer page.
Plymouth, Michigan – Hardiness Zone 6