Contemporary Books Discussion Group is currently meeting via Zoom! Register online (see links below) or e-mail info@plymouthlibrary.org for meeting information. All books are available for check out at the main level Reader's Advisory desk.
Upcoming Books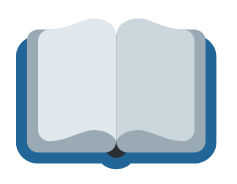 Tuesday, July 13th @ 7:30pm – Register HERE
Annual Planning Meeting
During this popular meeting for group members and newcomers alike, readers are invited to a free-wheeling conversation about authors, titles, and opinions on books they've read recently or books they'd like to read– fiction or non-fiction, old or new. Share your thoughts on the prospective titles for the next year of reading and discussion! All book lovers are welcome to participate and bring along ideas for the upcoming year in this annual planning session.
Tuesday, August 10th @ 7:30pm – Register HERE
The Water Dancer by Ta-Nehisi Coates
Young Hiram Walker was born into bondage–and lost his mother and all memory of her when he was a child–but he is also gifted with a mysterious power. Hiram almost drowns when he crashes a carriage into a river, but is saved from the depths by a force he doesn't understand, a blue light that lifts him up and lands him a mile away. This strange brush with death forces a new urgency on Hiram's private rebellion. Spurred on by his improvised plantation family, Thena, his chosen mother, a woman of few words and many secrets, and Sophia, a young woman fighting her own war even as she and Hiram fall in love, he becomes determined to escape the only home he's ever known.