Reviews
Graphic Novel Reviews
When Cat and her family first arrive in northern California, Maya and Cat decide to venture into the ocean. As they are breathing the salty ocean air, they notice that an old arcade is nearby. They hurry inside to see that only one person is there. It is a boy named Carlos who tells them that there are ghosts in the town, and he can take them on a tour.
When Maya and Cat arrive home, their parents have dinner with the neighbors. When they arrive home, Cat and Maya realize that Carlos is their neighbor. Carlos keeps on talking about the ghosts, hyping Maya to come and see them.
Soon after, Maya and Carlos head on a mission to find the ghosts.
Cat who thinks that the ghosts are dangerous, reluctantly follows behind. Maya is thrilled when she sees the ghosts. The ghosts pick her up, leaving her levitating. They tickle her, and she laughs. The ghosts survive by taking air from the living, allowing them to move around. The ghosts take too much air from Maya, causing her health to fail. She is now unconscious.
Cat rushes Maya home. Carlos calls 911. Maya is rushed to the hospital. Cat is mad at Carlos for taking Maya into a dangerous place. Will Maya survive?
Read Ghosts today to follow the story of a young girl and her life with cystic fibrosis. See how an innocent-seeming activity can almost kill her.
-Zoha
Kiku is returning home to Seattle after vacation. Or rather, was. In the span of a few moments, her present-day Seattle backyard transforms into the internment camp her grandmother Ernestina was forcibly relocated to in the 1940s. With no way back to her own time, Kiku will have to figure out how to live in the camps alongside Ernestina and thousands of other Japanese Americans.
The illustration in this graphic novel is beautifully crisp and smooth–not a line is out of place. The author uses an orange and green color palette throughout, which not only looks stunning, but unifies the disparate time periods to emphasize how history impacts the modern day. The intriguing exploration of how Kiku's time travel works later in the graphic novel furthers that point.
If you're interested in a sharp illustration of historical events and their impacts on families and futures, it's time to travel to the library to pick up Displacement.
– Charlotte
Taproot's earthy tones and soft lines evoke the comforting smell of warm earth and living leaves, which might seem incongruous for a story about a necromancer and a ghost.
Blue thought he was used to being dead. It got a little lonely sometimes, not being able to interact with the physical world, but he didn't mind. Then he met Hamal, who can see him and all the other ghosts in town. Blue helps Hamal get a job as a gardener, and the two become fast friends. Of course, it's a little hard for Blue to be lonely when he's in love with his best friend. When eerie disturbances start afflicting the ghosts in town, though, Blue can't help but wonder if Hamal's power to see ghosts is putting him in danger.
Taproot is a short and sweet romance story that'll surely leave you smiling, but its brief storytelling does leave a lot to be desired. The characters are so animated and lively that it's a shame that the graphic novel ends so quickly, without elaborating on their history or how they interact with their world.
Taproot's charming characters and environment make reading this graphic novel a succulent experience.
– Charlotte
The Eternal Smile isn't a graphic novel–it's three graphic novels in one excellent anthology.
The first story, "Duncan's Kingdom," is a classic comic book story with that heavily-shaded classic comic art style–Duncan must slay the nefarious Frog King with the magic blade he was destined to wield and win the hand of the princess. The second story, "Gran'pa Greenbax and the Eternal Smile," smashes that status quo with a bombastic Saturday-morning-cartoon feel, both in art and writing. Greenbax's single goal is to fill his "Pool O' Cash" so deep that he won't hit his head when he dives inside; his assistant's discovery of a mysterious grin in the sky is giving him some very profitable ideas. The final story, "Urgent Request," follows downtrodden worker Janet Oh as she falls in love with a definitely real Nigerian prince in need of funds.
But what ties the stories together is how they play with the concept of reality, satisfyingly flipping each story on its head. The surprise of each twist is emphasized by a masterful use of contrasting color; vibrance leaches out of colorful palettes, bursts of color break up monotonous grays, and the entire shade of one scene jumps entirely across the color wheel.
Three twisting tales with startlingly sweet conclusions, The Eternal Smile definitely goes the extra smile.
–Charlotte
Book Reviews
Kazi, a retired street thief, is now one of the Queen's most trusted soldiers. She'd proven herself time and time again by successfully completing all of her missions, and now she's onto her next one. Kazi is sent to Tor's Watch under the guise of inspecting treaties when there's really another reason why she's there; she's searching for an outlaw who betrayed the Queen years ago and cost thousands of lives. It is believed that he's being protected by the town's patriarch, and Kazi won't stop until she finds him.
The Ballengers claim that Tor's Watch was the first kingdom after the fall of the Ancients, and they take pride in their history, despite the fact that they aren't recognized as a nation by the other kingdoms. The Ballengers have survived through many hardships, and there will be more to come. Soon after his father's sudden death, Jase becomes the patriarch of Tor's Watch. His most pressing matter is dealing with the growing number of attacks on the citizens, but an unexpected visit from the Rahtan, the Vendan Queen's band of elite soldiers, throws a wrench in his plans.
Overall, this book was amazing. There was a good balance between action and character development that makes you feel like you're really in the world the author has created. I would definitely recommend this book to anyone who's looking for a fun read!
-Nikola
Beatrice Prior (referred to as Tris) lives in a society that is divided by five factions: Abnegation, Erudite, Candor, Dauntless, and Amity. She is from an Abnegation family. At the age of sixteen, members of her society take an aptitude test to determine what faction they are best suited for. After the aptitude test, she will attend the Choosing Ceremony, where she will publicly announce which faction she wishes to be a part of.
When Tris takes her aptitude test, her results are inconclusive. She has an aptitude for multiple factions, meaning that she is Divergent. Tris is instructed not to tell anyone about her Divergence because it could be a threat to her life. At the Choosing Ceremony, Tris picks Dauntless. Her brother, Caleb, who is around the same age as her, picks Erudite.
Both Tris and Caleb have decided to leave Abnegation. Their parents feel dejected. Dauntless is a faction that values bravery, and only the initiates on the top of the leaderboard get in. Dauntless initiates have to pass two rounds of fighting, face their fears through a simulation and so much more. Will Tris survive? Caleb, on the other hand, is part of a faction that values intellect above anything else. The leader of his faction, Jeanine, is planning to start a war against his former faction, Abnegation by mind controlling Dauntless members. Will Caleb remain loyal to Abnegation or will he betray them? Will Tris help her former faction members survive?
Start reading Divergent today if you want to follow Tris on a dystopian adventure in Chicago. This book will leave you awestruck.
-Zoha
Ghosts Book Review
Ghosts is a graphic novel starring the story of two sisters named Maya and Cat. Maya and Cat move to northern California because their father found a job there and breathing the ocean air will be good for Maya because she has cystic fibrosis. Cat does not want to leave behind her school and friends, but she knows it is for the better.
Twilight is the first book in the vampire love series. Written by Stephanie Meyer, this series follows Isabella (more commonly known as Bella) Swan, a teenager who moves to Forks Washington, expecting nothing exciting to happen, until she meets Edward Cullen….
Bella Swan doesn't want to move to Forks, Washington to live with her father, Charlie, but she wants to give her mom, Renee some time alone with her new boyfriend, Phil. On Bella's first day at Forks High School, she sees five beautiful students sitting at a lunch table together – Emmett, Alice, Rosalie, Jasper, and Edward Cullen. There is something weird about them – they just don't seem like the rest of the students.
Later, Bella sees one of the boys, Edward Cullen again during biology class, but something is wrong – his eyes are black! Bella struggles to understand the impossible – freakishly fast speed, avoidance of any project involving blood and any form of sunlight – Edward Cullen is a vampire!
As time goes on, the two find it harder and harder to stay away from each other – which is a problem because the more time Edward spends with Bella, the more chance there is that he can hurt her or expose her accidentally to a foul vampire!
Twilight is a story about forming unique bonds/friendships and is a love story following a vampire and a regular girl who realize no matter how hard they try, they can't stay apart even if it means it produces danger for the both of them.
If you're looking for a story that you'll be stuck reading until twilight rolls around, what are you waiting for? Start reading Twilight today
– Ella
Summer Bird Blue is a story about two sisters named Rumi and Lea who shared an inseparable bond. They both loved to write music, and they would compose songs together. One day, Lea died in a car accident. This leaves Rumi and her mother in grief. Rumi's mother sends Rumi to Hawaii to live with her aunt, so she could grieve alone.
Rumi feels like no one cares for her. Her dreams of being a professional songwriter and composer have died down with the death of her sister. She also feels like her mother does not care for her enough because she sent her off to live far away from her. Rumi's mother does not confront her about the loss of her sister, even though she was the closest to her. Rumi has completely lost the passion to play music because her sister is gone.
When Rumi comes to Hawaii, she starts lashing out at anybody that gives her the opportunity to including her aunt and her neighbors. Everybody can see that Rumi is hurt emotionally, and they do everything they can to help her. Rumi meets a boy named Kai. Kai usually talks sense into Rumi. He can sometimes be insensitive toward her, but he is always honest.
Mr. Watanabe, Rumi's neighbor, is someone Rumi can relate to on a personal level. He has been through many tragedies in life, and he helps Rumi cope. Will Rumi restore her passion for music writing and follow the dreams she once had? Will Mr. Watanabe be what Rumi needs to recover from her loss?
Read Summer Bird Blue to figure out how Rumi's life story has allowed her to overcome her loss and forge a better future for herself.
-Zoha
Graphic Novel Reviews
Nathan's world is a tough one–he doesn't fit in with his family, he doesn't fit in with his siblings' friends, and he doesn't fit in with kids his age, either. The only person he really feels connected to is his older brother Ben, who doesn't always want to hang out with his kid brother. To make matters worse, dangerous bullies lurk around seemingly every corner, and they have it out for Nathan specifically. So when Nathan finds a glowing, cherry-colored world in the shadow of an old lighthouse, escaping the real world is all too easy for him. But he can't stay in that world forever.
The way the greens and blues of the real world contrast with the bright reds of Nathan's world makes Nathan's world feel warm and dreamlike; when the graphic novel abruptly transitions out of that world, the change feels all the more jarring. By linking the reader's feelings with Nathan's through the use of color, the emotional arc of the graphic novel carries more gravity and significance, even when the plot becomes a bit disjointed toward the end.
With a compelling emotional arc about loneliness, grief, and the pain of growing up, My Own World belongs to a world all its own.
– Charlotte P. 
Book Reviews
Why be the sheep, when you can be the wolf?
Ismae had suffered at the hands of her abusive father for years. With her mother dead, she had no one to protect her, that is before she arrived at the Convent of Saint Mortain. There, she learns that Mortain, the God of Death, is her true father and has given her powers in order to carry out his will: become a handmaiden of death and kill those who have fallen out of His good graces.
After years of training to be an assassin, Ismae is given one of the most important assignments of her life. This takes her to the high court of Brittany, where she gets wrapped up in political schemes that seem to unravel everything she had once known about not only her own life but her country, too. Ismae is faced with impossible decisions that change her and help her view the world in a new way.
Grave Mercy was a perfect combination of action and character development. I really enjoyed reading about Ismae and her journey from who she used to be to who she would soon become. The politics and mind games really kept me on my toes since I never knew who could be trusted. Overall, I think this book is an amazing read.
-Nikola
Harry Potter and the Half-Blood Prince is the sixth book of the seven novels in the series. As I will continue with the next book review in the Harry Potter series, I will give you a glimpse of the book so you can decide to continue reading this book. In another one of JK Rowling's thrillers, the Half Blood Prince Harry encounters a new exciting and crazy adventure. This time Harry is learning and searching for how Voldemort survived and became immortal. He also jumps into Voldemort's past to learn about his childhood and how he came to hogwarts. To do this he must work with the headmaster, Dumbledore, and keep his friends in the loop. Of course, things are never easy for him. He finds a book written by the Half Blood Prince. This mysterious character fuels and guides Harry through the year. The book teaches him spells and helps him in classes. As the year moves on Harry must search for what peculiar things are occurring right under the teacher's noses. To add onto Harry's troubles, he learns Malfoy and Snape are up to something.
Will Harry solve these mysteries before it is too late? Or will Harry have to learn Malfoy's plan the hard way?
-Sohil
Harry Potter and the Deathly Hallows is the last fantasy novel written by J. K. Rowling and it is the seventh and final novel of the Harry Potter fantasy series. To finish off the iconic series of Harry Potter comes the book The Deathly Hallows. One of the biggest books yet The Deathly Hallows ties together all the loose ends of previous books with a tense ending. Learning about the mystery of the deathly hallows Harry must try to find these artifacts before it is too late. Bringing it all back to Hogwarts, Harry works with previous friends and students to stop Voldemort for good. It starts with his final time athis aunt and uncle's house and quickly moves into action. Harry is never safe and with Voldemort finally taking over he must stay on the run. Hogwarts is taken over by death eaters and the world is looking for Harry Potter. But Harry and his friends build the courage to finish their mission.
How will Harry finish the mission? What will Harry find out about himself on his search? And is Voldemort too powerful now?
– Sohil
Movie & TV Reviews
The story of a single mother, Lorelai Gilmore, who lives in the small town of Stars Hollow, where she brings up her daughter, Rory Gilmore, with the help of the close-knit town throughout 7 seasons. The show focuses on the lives of mother and daughter who go through different struggles as they experience new boyfriends, schools, adventures, and much more! This show will have you hooked to every episode and make you feel a happiness and connection with the characters like never before.
A guaranteed 10/10 show filled with drama, humour, love, and most of all, the connection between the sixteen years apart mother and daughter who will go to any lengths for each other.
This feel-good show makes you want to never stop watching and constantly be apart of the happiness and love in Lorelai and Rory's life.
— Nabeela
Enjoy this 1995 comedy and romance movie about Cher, a shallow, but popular rich girl who sees herself as the best out of everyone. As one of the school's best matchmakers, Cher slyly sets up two teachers and is even more confident by her success. When a new awkward and foolish student, Tai, joins the school, Cher decides to take her under her wing and give her a makeover. When Tai ends up becoming more popular than Cher and starts to behave similarly to Cher, she realizes how lost and wrong she was. She realizes the truth in her ex-stepbrother's words about her and ends up falling for him along with it.
This movie is definitely a 10/10 recommend for anybody looking to watch a nice comedy story about a girl who realizes the wrong of her ways.
— Nabeela
Princess Mononoke is a Japanese animated film by director Hayao Miyazaki. Nature plays a large part in the story, and the position humanity has in the environment is one of the overarching themes of the film. These messages are beautifully intertwined with the imaginative visuals and animation. The most gorgeous moments in this film can be found where the imagery showcases the intimacy between spirits and nature. This is all encompassed with a heavenly orchestrated soundtrack by Joe Hiasaishi, with lush and memorable tracks like "The Legend of Ashitaka", a song that perfectly fits the protagonist.
Everyone can enjoy and have something to think about after watching Princess Mononoke.
— Mishaal
Podcast Reviews
The Self Love Fix is a podcast by Beatrice Karan, this podcast focuses on the growth and development of self-esteem, self-care, and how we view ourselves. I was taken by surprise how much I enjoyed this podcast with a different look, something society either views positively or negatively. From just one of the many episodes I listened to something it's stuck with me was "jealousy is viewed as a negative thing but it's really not. It is showing you that you deserve what you want but you just have to work for it." This podcast is very relatable and is mostly targeted towards women but anyone can still connect to it! Episodes vary from longer about 40 minutes to shorter about 15 minutes. Beatrice does an amazing job of creating a new perspective of something that may be going on in your life. Using psychology and bringing thoughts of the past back up and how to change your thoughts on them now. Anyone who struggles with the lack of confidence, struggles setting boundaries, comparison, codependency, should listen. It's available on Apple podcast and Spotify.
There's no wrong way to be in life and The Self Love Fix will truly show you this.
— Grace
Graphic Novel Reviews

I've always written a review of a graphic novel with a ghost, so I'm celebrating Halloween this year by going straight into the world of ghosts themselves with Ghostopolis.
Garth Hale has an incurable, fatal disease, so he already feels that he's got a foot in the spirit world. This figurative foot is made frighteningly literal when Frank Gallows, pursuing an escaped skeletal horse, accidentally sends Garth back to Ghostopolis with it. Garth ventures out to find a way back to the world of the living, but the sinister ruler of Ghostopolis has taken quite an interest in him.
Ghostopolis threads the needle perfectly between a realistic and cartoon art style. The skeletal horse, subsequently dubbed Skinny, is lifelike enough to be unnerving, but the skeleton slots seamlessly into a world of T-Rex mummies, goblin dukes, and bug men with an air of spectacular spookiness. The art style and the story of the graphic novel give it a Saturday morning cartoon vibe. This can be both a strength–the world is interesting and vibrant, the characters crack chucklesome jokes–and a weakness, as Ghostopolis relies on tired tropes.
You'll be spirited away by Ghostopolis's fast-paced plot, eccentric world, and ghoulishly good illustrations.
— Charlotte
Bloodlust and Bonnets is a bloody and bombastic tale of three comically incompetent vampire hunters: the loud and unapologetic Lord Byron, the relentless bounty hunter Sham, and the gullible yet willful Lucy. Well, Lucy would rather join the secret vampire cult, but first, they have to find the notorious vampire Lady Travesty.

Almost every page of Bloodlust and Bonnets is charmingly irreverent. The graphic novel pokes fun at the Romanticism movement (real-life poet Lord Byron introduces himself as "you know, from books"), the tropes of romance stories, and the weird idiosyncrasies of magical creatures. The simple art style gives the graphic novel a delightful deadpan tone as well. Bloodlust and Bonnets's humor helps keep the reader's interest when its plot starts to drag in the latter half.

Bloodlust and Bonnets is a great Halloween graphic novel for high school readers this year. If you enjoy engaging characters, belligerent banter, and slick snark, Bloodlust and Bonnets is in the same vein.

-Charlotte P.
Fake Blood is a perfect fall read. It's a curl-up-with-a-sweater-and-blankets graphic novel, the kind you'd read with a hot mug of apple cider while rain lashes the windows. Somewhat fittingly, it's set at the beginning of the school year; while AJ has promised himself that this year is going to be different, everything feels the same. He didn't do anything special over the summer or get taller like his friends Hunter and Ivy, and he has the same crush he's had for years. But Nia Winters loves vampires, which AJ most assuredly is not–or could he be?
Fake Blood hints at an intriguing magical world just beneath the main conflict; suggesting the signs of spooky creatures preserves a sense of mystery throughout the graphic novel that encourages the reader's imagination. The people who live in that world are just as interesting. Every character dynamic, whether it be AJ's friendship with Hunter and Ivy, sibling rivalry with his older sister BB, or relationship with Nia, feels sweet and genuine.
A sweet story about friendship, romance, and identity with a Halloween twist terrific for middle school readers, sink your teeth into Fake Blood.
– Charlotte P. 
Book Reviews
The Left Hand Of Darkness written by Ursula K. Le Guin is one of the most influential science fiction of all time. This story takes place in the Hanish Universe, and follows the story of Genly Ai, a human from the planet Terra who travels to the planet Gethen as a representative from Ekumen (an alliance of planets). This book largely examines the relationship gender has with society. One of the aspects of Gethen is that the people living there are ambisexual, which allows the novel to examine and challenge ideas of gender and sexuality in a compelling way. This book is also filled with rich and intricate worldbuilding that will certainly keep you engrossed.
If you are interested in science fiction and the associations gender has with culture, you should definitely give this book a read!
-Mishaal
Harry Potter and the Goblet of Fire is the fourth book of the seven novels in the series. I will continue with the next book review in the Harry Potter series. This book is good fantasy and twice the size of the first three books. Riddle family is killed and Frank Bryce is suspected, however, he hears Voldemort is planning to kill Harry Potter. Harry sees in a vision Frank Bryce killed by Voldemort and he wakes up with a pain in his scar. The Weasleys ask Harry to join the Quidditch World Cup but it does not turn out as expected as Death Easters show up and Voldemort's super special signal "the Dark Mark". Harry has a nightmare about Voldemort. Hogwarts hosts the Triwizard Tournament, a competition between three wizarding schools – Hogwarts, Durmstrang, and Beauxbatons. The competition challenges students for life-or-death situations and Harry's name appears along with the champions to join, Fleur Delacour of Beauxbatons, Viktor Krum from Durmstrang, and Cedric Diggory of Hogwarts Harry is a younger and less experienced wizard.
Will Harry take part in the Quidditch World Cup or will he back out of the tournament? Read and experience the action packed thrilling story, and the adventurous book on how the magical adventures get darker and dangerous in the Triwizard Tournament…
-Sohil
Harry Potter and the Order of the Phoenix is the fifth book of the seven novels in the series. It is Harry's fifth year at Hogwarts. The book shows that Harry is troubled by his cousin, Dudley. He faces a group of evil spirits when he is spending his summer with Aunt Petunia and Uncle Vermon and he saves himself and his cousin using the magic in self defense, however, is whisked off to Grimmauld, London by a group of wizards. Number twelve is a home of his godfather, Sirius Black and they fight evil Voldemort. Dumbledore saves Harry from the Ministry hearing after Harry used his magic on dementors. He returns to Hogwarts and finds that Umbridge will not teach students at Hogwarts Defense spells. Harry, Ron and Hermoine overcome the threat of the Ministry as Harry and his friends form their own group called Dumbledore's Army. Umbridge does not like Harry and bans him from the Gryffindor Quidditch team. Harry dreams of walking down the corridor in the Ministry of Magic and snakes inhabiting him. Dumbledore suggests Harry take Occlumency lessons to clear his mind but that does not help and his scars ache as well. Dumbledore resigns, whereas Umbridge takes over his position. The climax of the book is well written.
There are several plots in the book spread out and shows events that take place in school and outside of school. You have to read the book to know what will happen to Sirius? Would Harry confront Death Eaters? Will Voldemort kill Harry? Grab the fifth book and get engrossed in the suspenseful adventurous magic.
– Sohil
Generally, I don't read horror novels, but I definitely had to make an exception for Marieke Nijkamp's Even if We Break. Five friends come together for a role-playing weekend in the woods; the last time before college and chasms between them tear them apart. It seems to be going smoothly until everyone starts finding strange notes left by an anonymous writer who could only be one of them. Weird things start to happen that correspond suspiciously to their D&D-like game. But that's not possible, because magic isn't real, and even if it was, why was it trying to murder them? Join Ever, the dungeon master and ruler/creator of the game, along with her players, Maddy, Liva, Finn, and Carter, as they embark on a less-than-fantastical weekend with a lot more blood than they bargained for. This book is great because it has a dose of nerdiness while having complicated and diverse characters, yet doesn't have all of the overaccentuated violence and gore that a lot of horror novels seem to have.

Hope you're ready to play, because, even if you aren't, one of your friends is, and whoever they are, they're not who you think they are, and they're playing for keeps in Even if We Break.

– Delaney
Movie & TV Reviews
Mary Poppins Returns is the sequel to Mary Poppins. Mary Poppins Returns takes place during "The Great Slump" or the Great Depression of the 1930s. The movie follows the Banks family. Michael and Jane Banks from the original Mary Poppins are all grown up. Michael Banks lives in his childhood home with his three children : John, Annabel, and Georgie. Michael's wife, Kate passed away a year before the movie takes place.
Michael Banks is struggling to keep up with the bills. His wife had always managed to pay the bills, but it is hard without her. Associates are sent to the Banks family home to warn Michael that his house will be repossessed if the loan is not repaid in full by Friday. Michael's sister Jane happens to be visiting and helps Michael look for the share certificate that will allow Michael to access the shares in the bank. While Michael and Jane are searching for the share certificate, Annabel, John, and Georgie go to pick up the groceries. While on the way to the grocery store, they stop by a local park. Georgie finds a kite that his father had discarded while looking for the share certificate. He flies it and Mary Poppins descends from the sky with the kite in her hand. Mary Poppins announces that she will become the children's nanny. Mary Poppins knows that the Banks family is struggling after losing a wife and a mother and has a plan to help them keep their house. Will it succeed or will the Banks family lose their house for good?
Mary Poppins Returns is filled with family love and knowing that what's most important is who's right in front of you. If you are looking for a movie that's perfect for a rainy day, Mary Poppins Returns should be next on your list.
The Goonies is an adventure comedy movie about five kids who call themselves "the Goonies". The Goonies consists of Mikey and Brandon Walsh, Data, Mouth, and Chunk. Later on in the movie, we are introduced to a girl named Andy and her friend Stef. Brandon, Andy, and Stef are sixteen years old in the movie. Mikey, Data, Mouth, and Chunk are thirteen years old.
Mikey, Brandon, Data, Mouth, and Chunk are all facing foreclosure to their homes. They all meet at Mikey and Brandon's house for a final weekend together. They rummage through Mikey and Brandon's attic and discover a treasure map that leads to the legendary pirate "One – Eyed Willy" and his treasure. "One – Eyed Willy" is said to have killed all of his men so they wouldn't get to his treasure. The kids head to an old abandoned restaurant where the treasure is said to be according to the map. The kids run off there and Brandon is forced to chase after them. Andy and Stef join the group at the restaurant and discover that it is a hideout for the Fratelli crime family : Francis, Jake, and their mother. The Goonies find a basement with a hidden tunnel and hide in it just before the Fratellis discover them. But, Chunk climbed out the window before the Fratellis came down to the basement instead of hiding in the tunnel. He tries to run away and get the police but the Fratellis catch him. They interrogate him until he reveals where his friends have gone. The Fratellis climb into the tunnel to follow the other kids. Will the kids make it to "One – Eyed Willy's" treasure before the Fratellis or will the kids not be able to make it home?
The Goonies is full of humor and adventure. It is a movie about friendship and persistence. If you are looking for a movie that's great to watch if you need a laugh, check out The Goonies today.
— Nabeela
The movie focuses on the passionate and spirited young Miguel, who dreams and aspires to be a musician like the famous musician Ernesto De La Cruz. However, his family has banned music from their lives for generations because of a past dilemma that brought tragedy in their lives. Because of this, Miguel strives to find a way to reach his dreams and through many struggles ends up in the Land of the Dead. Through this adventure, he meets friends and old family that help him uncover the true past of his family and learn to truly see and appreciate what he has.
This is a great movie filled with love and happiness that will help all ages learn to understand and appreciate the true importance of family.
— Nabeela
Music Reviews
Emotion by Carly Rae Jepsen
Carly Rae Jepsen, widely known for her hit song "Call Me Maybe," garnered a cult following the release of the critically acclaimed album Emotion. Largely using a more alternative production, along with the sound of 80s music, Emotion doesn't retain much of the sounds of Jepsen's hit, but at the same time feels like a more mature representation of the feelings in that song. Opener "Run Away With Me" sets the stage for what's to come on the album, with Jepsen imagining running away with a crush. She doesn't use complex metaphors (not necessarily a bad thing, I love complicated lyrics) and makes her point clear: she likes this guy and wants them to escape together. Of course, considering she's imagining this romance, it's a feeling anyone who's ever had an unrequited love knows all too well. The Prince-inspired "All That" is a highlight of the album. In the ballad, she sings of a friendship that she hopes will turn into something more, and it's her asking the other person whether they'd like that too. The sound of the song brings back memories of 80s ballads, her clear intention. My favorite track is "Your Type". Another track of unrequited love, she sings of a person who she likes, who clearly doesn't see her as anything more than a friend, because she thinks she's not his 'type'. Her raw voice on this track really helps you feel her pain and anguish at loving someone who doesn't feel that way, no matter what you say or think. This is an album for anyone who's ever had a crush who didn't feel the same way. To end, Jepsen's a hopeless romantic, and to be honest, who can blame her? Haven't we all had that one crush that we spent so many nights crying about or listening to very depressing music for, just hoping, wishing, maybe that one day they'd give us a chance? All while fully knowing that, as Jepsen sings "I bet I'm just a flicker in your head"?
-Nadinne
Graphic Novel Reviews
The Rebels destroy the Death Star and topple the Galactic Empire. Three decades after the Galactic Civil War, the First Order rises and wants to destroy the New Republic. General Leia goes on a search to find her lost brother, Luke Skywalker. Poe Dameron, the New Republics best pilot, finds a map of Luke's location. Poe gets captured by the First Order's Stormtroopers and BB-8, his droid runs away with the map.
Poe encounters Kylo Ren who then uses Force and finds out about BB-8 from Poe. Poe gets rescued by FN-2187, now renamed to Finn, and flies in the TIE fighter away to find BB-8. Finn and Poe are attacked by Star Destroyer; however, Finn manages to steal the Millennium Falcon with the help of BB-8 and Rey, a scavenger.
The Falcon is boarded by Han Solo and Chewbacca, however, they are followed by debtors who want to settle scores with Han. Han reveals that Luke exiled himself after his apprentice turned to the dark side, killing and attacking other apprentices. Rey finds the lightsaber that belongs to Luke, and Anakin, his father on the planet Takodana. First Order finds out about Rey, Finn, Han and Chewbacca and attacks Takodana in search of the map and the lightsaber. Leia meets Han finally, however, Kylo captures Rey to take a Snoke but she escapes.
Do you want to know what happens to Han when Han confronts Kylo and the thermal oscillator? Would the rest of the map be revealed that will lead to Luke's location, the remote planet? Read how the young allies face the threat of First Order and Kylo Ren…get hold of all the volumes of Star Wars: The Force Awakens.
— Sohil
I was surprised to find this graphic novel in the nonfiction section of the library. A horse trainer, fed up with the unethical treatment of horses in the racing establishment, steals a horse because she fears for his life, and the lawyer with whom she bought the horse takes her to court for a war of attrition over the horse's custody? It sounded like the plot of a movie. Instead, Grand Theft Horse is the biography of horse trainer Gail Ruffu, and it's a perfect fit for the graphic novel medium.
Giving a biography a face like Grand Theft Horse does pulls the reader into Ruffu's story. The art poignantly portrays the emotional effects of the events that Ruffu went through, rather than simply stating the stresses she shouldered. Seeing her struggle brings a powerful personal touch to the social issues the graphic novel tackles. 
A passionate tale about right and wrong, combating corrupt systems, and unexpected allies, Grand Theft Horse will have readers champing at the bit. 
 -Charlotte P.
There aren't words to describe The Arrival, perhaps because the graphic novel doesn't offer any words to the reader. Its 128 pages are entirely wordless, but its lack of language doesn't mean the graphic novel doesn't have a story to tell. It opens with a man leaving his home, where the shadows of a huge, spiny creature loom, to find work in a fantastical new land.
The Arrival's visual storytelling is made richer by its lack of written storytelling. It perfectly captures the feeling of isolation in a strange land–neither the man in the story nor the reader knows the language to orient themselves. Despite that dash of disorientation, the panels of the graphic novel are put together like a film, so the story itself isn't difficult to follow.
The art style makes The Arrival look like a photo album for a world that doesn't exist. The city streets are a collage of pipes and tubes and impossible contraptions, where people play nonsensical instruments and peculiar animals traipse alongside their human companions. If you've ever read a picture book by Chris Van Allsburg, like The Polar Express or Jumanji, The Arrival's surreal photo-realistic style will seem charmingly familiar. 
If you're looking for a story with an inspiring investigation of the immigrant experience, you've arrived at the perfect graphic novel for you. 
– Charlotte P. 
Masha's life has just about every necessary ingredient for a traditional fairy tale–a stepmother and stepsister, a magical heirloom from her recently departed grandmother, and an ancient witch dwelling in the inexplicable local haunted woods. The witch, Baba Yaga, even eats children! Instead of waiting for a local prince to throw a ball or a fairy godmother to save the day, though, Masha decides to follow up on a job offer in the paper to become the notorious Baba Yaga's assistant. After all, Baba Yaga is a grandma, too, right? What could go wrong? 
Baba Yaga's Assistant has an effortlessly versatile art style. Whether it's the vibrant colors and dynamic lighting of the forest and Baba Yaga's home, the soft lines of Masha's memories of her grandmother, or the round and pastel drawings of the fairy tales Masha references to solve problems, the graphic novel maintains a cohesive identity. The themes and plot don't manage the same cohesion, but the characters are delightful enough (both in design and personality) for the graphic novel to be an enjoyable read as a whole. 
A unique spin on the fairy tale formula with a proactive, patient, and perfectly pleasant protagonist, Baba Yaga's Assistant is a wickedly good tale.
–Charlotte P.
Book Reviews
You've probably heard about the classic fairy tale Cinderella. Cinderella is treated poorly by her stepmother and stepsisters. She is forced to work as a maid in her own house. Then, she meets the prince and lives happily ever after. But, what if the simple fairy tale Cinderella became more complicated?
Cinder is a cyborg girl. A cyborg is a human who has been surgically repaired in some way. She lives in New Beijing with her cruel stepmother, Adri and her stepsisters: Pearl and Peony. Cinder is a mechanic and has a booth in the market. She gets a few customers but cyborgs are considered second class citizens so those who know that Cinder is a cyborg keep away. One day, while Cinder is at her booth like usual, the famous Prince Kai asks her to fix his broken android, a robot that is designed to look and act like a human. Cinder agrees to fix the android and later makes plans with her sister Peony to go to the junkyard. Cinder wants to find parts at the junkyard to make a car so she can escape Adri. While in the junkyard, Peony contracts a deadly disease called Letumosis and is sent away to a quarantine facility. When Cinder gets home, Adri yells at Cinder and tells her that it's her fault Peony caught the disease. She cruelly decides to volunteer Cinder for Letumosis testing. Cinder tries to tell the people who perform the testing that she isn't a volunteer but they won't listen. Even worse, the queen from a colony on the moon that can use their glamor to control people is making plans that will allow herself to be in control of the moon colony and New Beijing.
Cinder is a story about a futuristic society where your happily ever after doesn't come easily. There are multiple other books in this series including Scarlet, Cress, Fairest, Stars Above and Winter.
-Ella
Sometimes you study really hard for a test but right when you're in the middle of taking the test, your mind blanks and you can't seem to remember the correct math formula. Or maybe you had a terrible experience on the first day of your new job and just want to forget the whole fiasco ever even occurred. Forgetting things or the desire to forget things can be pretty common, but for Charlie West, he'd give just about anything to recover what was forgotten.
He wakes up and sees two guys towering above him, both promising him a long and painful death. Charlie West was a normal kid, spending time hanging out with friends, practicing at the karate dojo, and trying to get a girl's number. Now, however, tied down to a chair and not being able to remember why he was even there in the first place, Charlie is anxious to recall what got him here. All he can remember is this last, normal day at school. With time ticking down before the poison is injected into his arm, Charlie needs to figure out what went so wrong and led him to this torture room, and fast.
–Ashley
The power to control age has been achieved, "death by natural cause" is basically terminated. One can simply 'reset' to a younger age or whatever age they desire. Furthermore, the Thunderhead, a powerful system designed to assist the citizens and ensure their happiness, keeps watch over the globe. The only thing the Thunderhead has no jurisdiction over is the Scythedom, and the Scythes are the only true source of population control, as they are the only ones able to kill for good. When a feared Scythe knocks at the doors of Citra and Roman, they are chosen to become Scythe apprentices, of which neither of them want to be. However, now more in depth with the Scythedom, they discover insight to the inner workings of the system, and potential corruption is revealed. The experience opens the door for them to fix the chaos within, as well as a future they had never considered.
-Ashley
Harry Potter and the Sorcerer's Stone is the first book of the seven novels in the series. It starts with the journey of Harry Potter to know his past and go to his future life. The series written by J.K. Rowling is loved by children and everyone that shows the imaginative charming magical life of the boy wizard. Young readers are attracted to the humor and magic that is infused in the book that captivates them and they identify their feelings with Harry of that isolation.
Harry Potter, an orphan 10-year-old lives with his unaffectionate uncle Vernon, unsympathetic aunt Petunia and rude cousin Dudley who treat him poorly. Harry receives unknown letters that the Dursleys do not let him read and hide them from him. Dursleys do not like Harry and they trouble him. Hagrid comes to his rescue on his eleventh birthday and talks about his parents who were a wizard and a witch who were killed by an evil wizard Voldemort and he gave him a lightning bolt-shaped scar on his forehead. He takes Harry to Hogwarts School of Witchcraft and Wizardry where he starts his journey in the magical Hogwarts. Harry meets Hermione and Ron who become his best friends. Harry encounters Draco Malfoy, one of the wizards, a young student who does not like Harry. Harry's discovery of the trapdoor and the invisible clock lead the trio on a secret mission to get the Philosopher's Stone. His encounter with Professor Snape makes him believe that Snape is up to something. The story goes into detail about the meetings of Draco with Harry and Professor Snape not liking him. It is interesting to read about the stone and how Harry reveals Voldemort is sharing Quirrell's body. The book walkthroughs the enchanting and thrilling story of the trio's journey through Devil's Snare with plants snake-like tendrils challenge, room with flying keys, chess board challenge, and poisonous potions and finally his encounter with Quirrell and Voldemort who struggles to regain a body and power of the Philosopher's stone to try to gain life and how Harry is saved by Dumbledore.
Do you want to be part of Harry's fascinating magical journey?
– Sohil
Harry Potter and the Chamber of Secrets is the second book of the seven novels in the series. Harry is imprisoned in his Dursley's house and is rescued by Dobby, a house elf and Ron Weasley, his friend. He spends the rest of the summer with Ron. Now, it is the second year of Harry Potter at Hogwarts when he returns to school after the summer break. Darco troubles Hermione and everyone sees a message on the wall that they think Darco is a suspect. Different things happen at the school – caretaker Argus Filch's cat is scared, students get scared, students think that the heir of Slytherin came back to Hogwarts to cleanse the school for those not pureblood. 

Harry discovers the language of snakes, Parseltongue, and everyone finds out about it and finds him guilty for the happenings.  Harry and his friends learn that a chamber of Secrets is opened. Hagrid takes them to the Forbidden Forest where they discover through Aragog, a giant spider, that the girl that died fifty years ago was not killed by a spider. Hagrid and Aragog were innocent. When they return to school, they find out that Ginny Weasley is led to the Chamber of Secrets. Ginny mistakenly opens the diary and when she opens it, it brings to life Voldemort's spirit. Voldemort is Tom Riddle, who sets basilisk, the monster on Harry. Harry uses the sword of Godric Gryffindor to kill the monster and basilisk's fang to destroy the diary. Harry saves Hogwarts from Voldemort. 
The second read is a thrilling experience and definitely exciting to visualize the journey with the trio and how they uncover the secret chamber.
– Sohil
In How We Became Wicked, the word wicked has more than one meaning. It does still mean evil, but in this dystopian novel, the wicked are those who have been infected by the wickedness, a plague spread by the mosquito-like singers that has left both the human and natural worlds in shambles. The true, those left uninfected, are few and far between, but the vexed, those who are immune to becoming wicked, are even fewer. The real problem though is figuring out who is who. The vexed are easy enough to spot with their glowing violet eyes, but the wicked and the true are much harder to distinguish, as the wicked seem normal until they politely inform you that they are going to cut your heart out with the butter knife they're using. This isn't your ordinary plague/zombie story; at least in those, you know who your enemies are. Join Astrid, Hank, and Natelie as they find out that the line between the wicked and the true may not be as clear as they thought it was.
You'll be killing for a sequel after reading Alexander Yates' How We Became Wicked – and hopefully not because you're wicked yourself.
– Delaney

Magic, like everything else in life, has a price. Tamsin, an extremely powerful young witch who was punished harshly for using dark magic, knows this better than anyone. Not only was she exiled from the Coven before she graduated, she was also cursed with the inability to love, taking away more than just her affection. Now, her only way to really feel anything is to steal love from others. One of these people is Wren, a source of magic who is trying to stop a dark sickness that steals memories before it steals her father for good. With Wren's love for her father on the line paired with the fact that sources dampen consequences to witches when they perform magic, how can Tamsin resist? With a simple yet complex magic system and vivid imagery contrast between the two main characters, this fantasy novel puts a whole new perspective on the importance of love and how dull life can be without it.
Opposites don't always attract, so when two flavors of magic (and people) are forcefully combined, will they become brutally bitter foes or maybe something a little sweeter? Find out in Sweet & Bitter Magic.
– Delaney
Tandoori "Tandy" Angel is named after an Indian chicken dish, but that's not the half of what makes her abnormal. When her parents are murdered with no one but herself and her siblings left as suspects, she can't rule anyone out, not even herself, because when you and every one of your siblings has been raised by authoritative, almost militaristic parents, you don't really know who you can trust. Every Angel kid excels at something and is held to the highest possible standards, and powerful people can have powerful grudges. I don't usually read a lot of James Patterson, or murder mysteries in general, but this one had my attention until the very end. The structure was very unique, with the main narrative chapters being sprinkled with short "confessions" of memories, 

making it all the harder to put down. This book is also part of a series, so if you want to tie up all the loose ends, there's more to enjoy.
In Confessions of a Murder Suspect, you'll find that it's hard to endure questioning from the police when you haven't even finished questioning yourself.
– Delaney
Video Game Reviews
The Legend of Zel
da: Breath of the Wild is an absolute masterpiece, setting itself as one of the greatest videogames of all time. This action-adventure, role-playing game by Nintendo is available for the Nintendo Switch and Wii U consoles. The breathtaking scenery and graphics, lovable characters, awesome battles, and the epic story all come together to create a game like none other.
Within the game itself, you will find yourself stepping into a world of discovery and adventure. Travel through luscious forests, vast fields, and towering mountains as you uncover the story, piece by piece, of the ruined kingdom of hyrule. In addition, you complete puzzles within shrines dotted around the kingdom, battle monsters and beasts, collect treasures and much more. There is practically nothing that you cannot do in this videogame. One aspect, though, that really stands out is your ability to choose your own adventure: one playthrough in this game will never be the same as any other.
I would definitely recommend playing this game, especially since its sequel is planned to release sometime 2022. So if you are looking for an action-packed adventure video game, be sure to play The Legend of Zelda: Breath of the Wild.
— Romel
Mario Kart 8 De
luxe is a must-have if you own a Nintendo Switch. This game by Nintendo is a fun racing game for all ages. You can play solo, race with your friends, or even battle in multiple minigames within the game. It has single-player and multiplayer modes, including online racing.
This video game has a number of different tracks to race on, all with their own unique features and themes. The incredible graphics makes gameplay and orchestrated soundtrack come to life as you race through the tracks. Within the game, you race against others while picking up items to either boost yourself or knock others down. Unique to this game is the anti-gravity feature which allows you to drive on walls or ceilings as well.
Personally, I would recommend this game to anyone; whether you are an avid gamer or have never played a videogame before, as this game is easily enjoyable to a large demographic. So be sure to check out Mario Kart 8 Deluxe, since it is truly one of the best in its class.
Movie & TV Reviews
In this movie, Thomas Jeffrey took the main role. He is played by Viktor Navorski in this film. As he is known as a comedy film maker, in this movie he makes the audience laugh in a certain scene. Viktor was not allowed to go back to his own country because the fight was going on and cannot go outside of the US airport. Because of that being a main problem, Viktor wasn't a citizen of either country. Because he doesn't have a visa he spent his life at an airport where he doesn't have a proper shelter, no food, no money, and he can't speak English. It has a romantic scene to it too when a flight attendant named Amelia Warren met Viktor.
I would recommend watching this movie because it is different then other movies and plus this is something that not many people have to go through. A way to learn about the old lifestyle. Especially, if you have immigrated from a different country then you might feel that you and Viktor have had a little similar time.
– Isha
Black Widow
Attention all Marvel Universe fans, there is another spectacular movie out in theaters today surrounding one of the most beloved, original avengers: Black Widow. The movie is a backstory into Natasha Romanoff's beginnings at where she was trained and how she took the abusive assassin breeding ground down. A new, stunning character was introduced into the MCU, Yelena, who stole the show throughout the entire film. She has all the witty comebacks in the book and provides a thrilling family aspect that cannot be missed during the movie. The action in this movie was spectacular with fighting scenes that keep you on the edge of your seat and it was, overall, and exceptional prequel and introduction to the new phase of the Marvel Universe.

– Megan
This movie is a thriller filled with action that focuses on the Capitol of Panem that was once known as North America. The Capitol controls its 12 districts through a murderous event known as the Hunger Games, where each district must send a boy and girl called Tributes, to participate in the national event. The rest of the districts watch as these Tributes fight to the death until only one is left and crowned the winner. The movie focuses on District 12 Tribute Katniss Everdeen, who only knows basic hunting skills that she must use to rely on in order to survive. The movie shows how Katniss grows and changes in different ways because of the different people and places she goes. It shows how she learns to confront and deal with different struggles and challenges that will change her life forever. This movie is a 10/10 and I would definitely recommend it to anybody who has an interest in movies filled with action and suspense. It is sure to keep you entertained till the last scene!
–Nabeela
Bob Parr (Mr. Incredible) and his wife Helen Parr (Elastigirl) used to be the world's most famous crime fighters. But when superheroes turn illegal, they are forced to retire and live a "normal life." But, that's pretty hard to do when you have super strength and are unnaturally flexible. To make it even harder, add in kids with the ability to disappear and run super fast.
Soon, Bob gets the opportunity to become super again. But, he doesn't want Helen to know. They had to try to have a normal life for so long and Bob wants to keep it that way. As far as Helen knows, Bob goes to work as an insurance claims specialist. But, Bob's family will never know that he is actually working on a top-secret assignment on a remote island illegally. Or will they?
The Incredibles is full of humor, action, suspense, and shows the struggles of blending in. The Incredibles is a great movie to watch and is entertaining for all ages. If you're looking for a movie that is just plain super to watch, The Incredibles is what you have been waiting for.
The Incredibles Two is the second Incredibles movie released. The movie focuses on the Parr family – Bob Parr, Helen Parr, Violet Parr, Dash Parr, and Jack-Jack Parr. The Parr family isn't normal – they are supers! Bob Parr has super strength, Helen Parr is super flexible, Violet Parr can turn invisible, Dash Parr can run really fast, and Jack-Jack has multiple different powers. He can pass through glass, lift things with his mind, use laser eyes, and much more!
The movie starts with an evil vs. super fight. The Underminer, a supervillain, is setting off an underground explosion using a drill in order to grab cash from bank building vaults. Bob Parr (Mr. Incredible) tries to stop The Underminer, but he escapes. The drill is headed towards City Hall! The Parr family is able to stop the drill from causing destruction but the cops find the family. Superheroes are illegal and the Parr family broke the law. Helen, Bob, and their good friend Lucius (a superhero named Frozone who has freezing powers) hear about a man named Winston Deavor who just might be able to help them. Winston wants Helen to be the first Super that the public sees in action. Bob and Helen switch roles – Bob helps sort out Dash's math problems, Jack – Jack's new powers, and Violet's boyfriend struggles. Helen tries to uncover the identity of the mysterious Screenslaver who is causing chaos throughout the city.
The Incredibles Two won't disappoint. It is filled with action, suspense, humor, and plot twists. If you're looking for a movie where each scene gets more incredible than the last, check out The Incredibles Two today.
–Ella
The Mysterious Benedict Society – TV show streaming on Disney
The Mysterious Benedict Society is a science fiction television show based on a book series. The show is about four orphans – Reynard Muldoon, Constance Contraire, Kate Wetherall, and George (more commonly known as Sticky) Washington. The world is suffering from something called "The Emergency" and Mr. Benedict is concerned that it will lead to problems. He believes that four unique kids who care about the truth can help him save the world from "The Emergency." Mr. Benedict publishes an advertisement in the newspaper that he is looking for special children. Reynard, Constance, Kate, and Sticky all take and pass Mr. Benedict's tricky tests. The tests include using logic, your own unique gifts, and teamwork.
Mr. Benedict tells the children that they are being called together for a mission. The kids have to go to an institute to find out who is causing "The Emergency." Sticky and Reynard seem to be doing well in their classes. But, Kate and Constance are struggling. Kate wants to employ her acrobatic skills and learn the answers about "The Emergency" by doing a bit of snooping. Constance keeps hearing the messages broadcast on every TV and radio signal and they make her feel ill and uneasy.
The Mysterious Benedict Society is a show about using your own gifts and working as a team. If you're looking for a show where who's good and bad is a bit mysterious, The Mysterious Benedict Society is the show for you.
— Ella
Music Reviews
Months after the release of her surprise record-breaking album folklore, Taylor Swift surprised fans yet again by announcing evermore, which she called folklore's "sister album." A note written along with the album release announcement shares that Swift and her collaborators of the previous album "couldn't stop writing," and so, they chose to delve deeper into the stories and ideas they had. evermore sounds a lot like folklore, but not in the way that it recaptures what folklore was. evermore expands on the sounds and lyrics of its predecessor. Finding that the fictional lyrics that encapsulated most of folklore were a good fit, she continues the trend in this album. The opening track "willow" chronicles the complexities of wanting someone and the beginning parts of a relationship when you're just falling in love. It almost sounds like a spell being cast for somebody to fall in love with you, which is something Swift mentioned as being a visual for the song. In the following song "champagne problems," she recounts a failed engagement from the rejector's side, as the woman who refused her partner's proposal, without giving a reason for it. The song is backed by only a piano, which I think really adds to the imagery of the song. One of the only tracks that leave the 'world' of the album is "no body, no crime," a track featuring HAIM in backing vocals. The track tells the story of a woman whose friend is killed by her husband so he could be with his mistress, but as the title mentions, she can't say a crime has been committed. She ends up taking action into her own hands later in the song, in what is a really good story packed into a song. One of my favorite tracks was "'tis the damn season." This song tells the tale of a woman who used to live in a small town who left it after high school, and in doing so, left her high school love. She now lives in L.A, but every holiday she returns, and has a blissful holiday with her old flame, only to always leave at the end of the holiday, hence the title. In the deluxe version, one of the tracks really stood out to me in its imagery. "right where you left me" tells the story of a woman who was broken up with by her partner in a restaurant and now is forever stuck in the form of the woman who was left, even as time has gone by and everyone has moved on, including her former partner. The imagery in the lyrics is astounding to me, and I can really picture the character inside a restaurant, forever frozen in time, mourning the loss of her love. The album as a whole tells these intricate stories and makes you really picture them, pulling you in as any good book or movie would.
-Nadinne
Blonde by Frank Ocean
After Frank Ocean's grammy-winning debut album "Channel ORANGE" in 2012. Four years later, Frank Ocean released his highly anticipated second studio album "Blonde" with 15 songs and 2 skits. The album begins with "Nikes" where Frank initially talks about his desires in the world and the want for many material things. Elaborating on this concept, Frank talks about how these material things must be authentic. After that, Frank uses this as a metaphor to describe relationships where he wants an authentic relationship. This opening song displays Frank's versatility and lyricism when it comes to his music.
The second song "Ivy" takes us on a trip down memory lane where Frank talks about the nostalgia of a romance he had when he was younger. He talks about how it was childish and they did everything without caring about anything else. He later brings it to the present where he talks about how he's become a mature and better person and won't have the relationship that he had in the past. This heartbreaking tune with catchy melodies truly shows how melancholy some of Frank Ocean's music can get. The third song "Pink+White" has a happier feeling compared to the other songs off of this album. Frank discusses how you should enjoy life and love yourself more than you love another person. Beyoncé's vocals are put into the background of this song which gives it a subtle but beautiful layer to the song. Frank discusses how you should enjoy life and love yourself more than you love another person.
In the next song "Solo", judging by the song name, we already know Frank talks about being alone after a relationship. He talks about how he was after a breakup. Going deeper into this, Frank talks about how he tried to make things seem better than it was, but in reality, he was distraught and lost his grip on the world. The next song "Skyline To" discusses how fast time flies. Frank initially has the song going at a leisure tempo and cool melodies. As the song develops, the melodies in the background get higher, and Frank's second verse is shorter than the first which is another unique way to portray how fast time flies.
In the 6th song "Self Control", Frank uses beautiful vocals with calming melodies to make a nice soothing track. In this song, Frank talks about him and his ex's feelings towards each other. He discusses how they both still have feelings for each other, but Frank is using his self-control, hence the song title, to refrain from getting back into a relationship with that person. The 7th song "Good Guy" is a short song with a deep meaning and beautiful melodies. In this track, Frank is talking very fast and almost sounds like he's shaking when he's singing. Frank does this to show how broken he is from a person who was very kind to him and treated him very well, so when the relationship ended, Frank was miserable. The 8th song "Nights" starts with happy vocals and background melodies which develop into synths building up and eventually the whole beat completely switching. A mind-blowing thing about this beat switch is it happens at exactly the halfway point of the album which transitions the album into a different vibe compared to the first half of the album where the melodies are a lot more depressing and mellow. This whole song is just a beautiful swirl of sounds all put together perfectly.
The next song "Solo(Reprise)" has only vocals from André 3000 who is a member of the band OutKast. Just from the title we know, the meaning of this song is a repetition of the song "Solo" which talks about the life of being alone and out of a relationship. This song is short, but the rapping of André 3000 makes it short but sweet. The 10th song "Pretty Sweet" is a very unique track. The whole song sounds like chaos, but it's almost like good chaos. The song has different melodies, tempos, and sounds altogether throughout it which is to portray Frank's imagination and its chaos. The 11th song "Close to You" is a very mellow and calm-sounding track. It's almost so peaceful that it's sad. In this track, Frank almost sounds like he's silently begging to stay with this person and stay close to them. The 12th song "White Ferrari" is meant to be a happy song but it's sung with woeful melodies. In this song, Frank describes driving on an open road with his lover as his thoughts wander and think about their relationship. It talks about how Frank will always love this person, and in the end, a very depressing tune comes where Frank talks about both of them in the afterlife or the next life.
The 13th song "Seigfried" portrays Frank moving away from his home and trying new things. After a while, Frank feels guilty and starts to regret his decisions. I think this represents how after a relationship you want to better yourself and try new things you're not used to which is what Frank tried to portray in this song. The chords in the background are very mellow while Frank's voice is almost angelic which pieces this song together perfectly.
The 14th song "Godspeed" is a beautiful song with ethereal melodies throughout the song. This song features Kim Burrell who's a gospel singer, and her voice adds a lot to the song. In this track, Frank talks about someone very special to him in his childhood, and in the song, Frank is saying things he wished he told this person to make him feel closure about putting that person behind him. The last song of the album "Futura Free" is a song for the fans. The song is almost 10 mins and Frank concludes Blonde by telling his fans to not treat him above others, for he's human like everyone else. Frank also expresses his gratitude towards the fans and their support.
Blonde is the definition of creativity. Frank Ocean truly showed his potential and how unique he is compared to any other artist. This will be an album remembered by generations.
— Mihir
Graphic Novel Reviews
I've written a review about a graphic novel that somehow deals with ghosts as long as I've been writing these reviews, and I continue to be surprised with how authors can embrace their spectral somebodies to serve all sorts of subject matter. Suncatcher is certainly no exception.
Music is Beatriz's life–she composes and plays guitar for her local band in Mexicali, Mexico. Music was also her grandfather's passion, heart, and soul, but is perhaps a more literal way than for Beatriz. She discovers that his soul is trapped in his guitar, a "Devil Went Down to Georgia" deal gone wrong. The only way Beatriz can free him is to finish the song he never wrote down. She's determined to do it, even if it proves to be the death of her.
For a purely visual medium, this graphic novel does an astonishingly good job at portraying music. It swirls in wispy eddies like a half-forgotten tune when Beatriz composes, hurricanes around her as she plays a solo, and flares into bright colors that jump off the page when the band jams out together. That portrayal goes deeper than the lovingly detailed visuals into the thematic content, delving into what it means to be a musician and the conflict between dedication to your art and burnout.
If you care about music, meaningful character arcs, or just marvelous art, Suncatcher will strike a chord with you.
— Charlotte P.
The two things that 14-year-old Neil Barton can tolerate in his small town Americus are his friend Danny and the library. Graduating middle school was hard enough, but with Danny being sent to military school and town activists trying to ban his favorite book series, The Adventures of Apathea Ravenchilde, high school will be a whole lot harder.
Americus is primarily a graphic novel about Neil and his experiences with a boring school and town, its spiteful residents, and how he learns to deal with it all; however, to (literally) illustrate thematic points, it often switches into visualized passages from the fictional Apathea series.
The transition between tales is facilitated by a total change in art style–from Neil's simply illustrated Americus with only black lines, to Apathea's world of dragons, ravens, magic, and wolves, shaded cinematically with a full grayscale color palette. Despite the switch, the inclusion of another story is never jarring; overall, Americus tells one simple and cohesive story about growing up.

A down-to-earth and fantastical tale about the trials of teen life, censorship, and the nature of fiction, Americus is one for the books.

 -Charlotte P.
If you're looking for a typical graphic novel with traditional storytelling, Skip is not that. Skip is more like a trip down a winding watercolor river in Wonderland.

This graphic novel focuses on Bloom, a boy looking for the last memento of his missing parent, and Gloopy, a bubbly being with a complicated relationship with their creativity. When Bloom's necklace opens a portal into Gloopy's world, Gloopy decides to accompany him through a myriad of strange worlds on his journey back home.

The greatest part of this graphic novel is easily the art, which has a downright gorgeous aesthetic–most pages wouldn't look out of place hanging on a wall! Each world Bloom and Gloopy visit has a very distinct color scheme. Besides marking a new section of the story, these unique color schemes give each world a special vibe without feeling limited by the handful of colors used. Bloom's post-apocalyptic world is warm and earthy with dark oranges and muted greens, Gloopy's weird and whimsical garden world is peaceful with quiet blues and warm yellows, while another is rendered in mint green and harsh red to reflect the warlike atmosphere. Regardless of the color, each is a pleasure to look at.
With its splendid narrative, emotional, and artistic journeys, you won't want to skip Skip.

– Charlotte P. 
Truly Tyler is the fifth book in the Emmie & Friends series. Truly Tyler is a graphic novel about two middle schoolers named Tyler and Emmie. The story changes from Emmie to Tyler's perspective every chapter.
Tyler and Emmie decide to partner up in art class to create their own comic. Even though Emmie is shy and Tyler is popular, things seem to be going well. Then, Tyler's friends on the basketball team find out that he is skipping basketball practice to work on the comic with Emmie. They start teasing him about having a girlfriend. Emmie starts to realize that Tyler's friends don't think she is cool enough for him. She starts to wonder if she should give herself a makeover and dump some of her friends.
Truly Tyler is full of peer pressure, self-doubt, and learning how to be your truest self and trusting those who care about that. If you're looking for a book that will truly keep you engaged, Truly Tyler is your best bet.
— Ella
Invisible Emmie is the first book in the book series, Emmie & Friends. The chapters switch between shy Emmie and popular, outgoing Katie's perspectives.
Emmie is 13 years old and lives with her distant parents who started spending all their energy on their careers since Emmie's older siblings moved out. Emmie spends a lot of time alone and loves to draw. Katie is popular, beautiful, and athletic with a perfect life. She spends most of her time with friends. Emmie and Katie's lives turn upside down when a love note that Emmie wrote as a joke with her best friend Brianna to her crush, Tyler falls into the wrong hands.
Invisible Emmie is a story about middle school struggles and finding your voice. If you're looking for a book where reading it causes everything around you to turn invisible, check out Invisible Emmie today.
–Ella
Book Reviews
The Harry Potter series will never get old for me. The books follow a boy named Harry through his schooling as a wizard. Harry Potter And The Prisoner Of Azkaban is the third book in the Harry Potter series and chronicles Harry's adventures as a third-year student at Hogwarts.
Harry Potter lives with his horrible Aunt Petunia, Uncle Vernon, and cousin Dudley Dursley. Dudley is basically worshipped by Aunt Petunia and Uncle Vernon. The problem – Uncle Vernon's sister, Aunt Marge is coming to stay for a week and she is dreadful to Harry. While Aunt Marge is at the Dursleys' home, she insults Harry and his parents and Harry runs away from home, fearing expulsion from school for using underage magic. Harry is picked up by the Knight Bus and is brought to the Leaky Cauldron where the Minister of Magic is waiting for him. Suddenly, the Minister of Magic is putting in a lot of rules for Harry's protection. Harry learns that a wizard named Sirius Black has escaped from Azkaban, the wizard prison to come after him.
Harry Potter And The Prisoner Of Azkaban is unlikely to disappoint. If you're looking for a book that will make the time fly by, Harry Potter And The Prisoner Of Azkaban is the choice for you.
-Ella
Steelheart by Brandon Sanderson is a book a part of the Reckoners Trilogy. This book takes place in the US in what used to be the city of Chicago. Ever since a glowing red light appeared in the sky, called Calamity, a select few normal people were given superhuman abilities and power. These people became known as Epics, all of whom have seemingly and mysteriously turned corrupt and evil. The protagonist, David, has been dedicating his life to learning about these Epics. To do this, he sets his goal to meet a group of people dedicated to killing Epics: the Reckoners. However, there is one Epic in particular whom David wants revenge on for killing his father. This Epic also happens to be the strongest of them all: Steelheart.
If you love post-apocalyptic novels or even superheroes, you are bound to take a liking to this incredible novel. Be sure to check out a copy of Steelheart by Brandon Sanderson from the Plymouth Library to join David on his action-packed adventure.
– Romel
Cress by Marissa Meyer
is part of the Lunar Chronicles series and retells the story of Rapunzel quite differently from the original story.
Crescent Moon or Cress, is a 16-year-old Lunar who is imprisoned on a satellite that is orbiting Earth for several years. She is a skilled programmer and hacker working for Queen Levana (the leader of Luna) to gather information on most wanted Lunars, including Cinder, Carswell Thorne, and the rest of her crew. However, Cress encounters many hardships along the way and meets Carswell Thorne, a Luna fugitive, as well as Cinder, Scarlett, and the rest of the Rampion Crew. The Rampion is the ship that Cress encounters and meets the Lunars on board the ship. Cinder's main goal is to reach Earth and protect Cinder from the wrath of Levana. Will she ever find a way to Earth? Will she protect Cinder from Levana? Read this thrilling book to find out about Cress's journey.
Cress incorporates friendship and heartfelt moments within the novel and shows that those who raised you cannot define you. If you are looking for Dystopian and science fiction novels, Cress is the book for you.
-Zara
From the title alone, any bibliophile worth their salt will be fighting to get their hands on Mr. Penumbra's 24-Hour Bookstore if only to substitute for the real thing. Semi-recent college grad Clay has recently gotten laid off from his underappreciative web-design job and is searching for a new one when he stumbles upon an odd little bookstore owned by an eccentric old man by the name of Mr. Penumbra. He is quickly hired for the night shift and realizes even quicker that there is more than meets the eye to both his new boss and the bookstore itself. This book has a wonderful cast of quirky characters, transportive settings, and a mystery with a sprinkle of sci-fi and a dash of the not-quite-explainable. Mr. Penumbra's 24-Hour Bookstore shows us the importance of innovation while also reminding us that it's nice to pick up a paper book every once in a while. (Plus, the cover glows in the dark; how cool is that?)
Though you may not find any iPhones or laptops within these shelves, you still may find more than what you're looking for in Mr. Penumbra's 24-Hour Bookstore.
– Delaney
True letters from a fictional life by Kenneth Logan
Letters are an extremely unique, and unfortunately not often used, form of communication. They're personal, ensure that the message being exchanged is meaningful, and take thoughtfulness and effort. But, what if those letters were never meant to be sent? What if they contained conversations never meant to be had, a side of you never meant to see the light of day past your mind and the pages you write on, a piece of you that no one, not even yourself, wants to know about? And what if those letters somehow got sent to the people they were written to? In True Letters from a Fictional Life, this is James Liddel's reality, no "what if"'s involved. Though his letters illustrate the version of him that is actually real, it's not a version that he's ready to share, so when someone steals the letters and sends them, he learns that, to be honest with other people, you must first be honest with yourself.
Anyone who has ever had nightmares about their diary or journal being read by someone else, or who are just curious about the alligator PEZ dispenser on the cover, read True Letters from a Fictional Life.
– Delaney
E
veryone loses things at some point; it's just a part of life. But when everyone and I mean everyone, loses something at a town party, things start to get a little creepy. Olive knows that something's up with her best friend Rose, and she keeps finding diary pages in random places from someone who she's unsure even exists. When she and Rose meet a trio of strange teenagers who also have plant-related names, as well as a spellbook with a spell to find what has been lost, things only get worse. If you're looking for a novel with a creepy vibe to read by lamplight while wrapped in a blanket and listening to the rain, this book is perfect for you. With the magic that no one fully understands making a mess of everything (as magic usually does when interacting with teenagers), diverse characters, and a lingering mystery that leaves the reader pondering, it's a hard book to put down.
Some things aren't meant to be found, so is it worth sacrificing something you didn't know you had to find them? Find out in Spellbook of the Lost and Found.
– Delaney
Food/Snack Cookbook Reviews
Enjoy the recipes this Summer!
Shake Shack: Recipes & stories by Randy Garutti
Do you want to try making a burger on your own? Try delicious step-by-step instructions for a burger of your own choice? Let's start the fun activity for summer with smart tips for outdoor cooks!
Winner! Winner! Chicken Dinner: 50 winning ways to cook it up! By Stacie Billis
Want to have fun cooking chicken in various flavors, styles with colored photos? Use techniques from braising and roasting to grilling, slow cooking to sheet-pan cooking for a classic dinner, or cookout party with inspirational recipes! Look out for Chicken Thighs with Maple-Cider Vinegar Glaze and Fennel-Apple Slaw, Sheet Pan Shawarma, Chicken Parmesan Meatballs, Green and White Chicken Chili, Peachy Sriracha Sticky Wings, and Pineapple Chicken Salad, Crispy Food- Style Chicken Sandwich, Oliver's Chicken and several more recipes!
One-Pan Wonders by Cook's Country
Want an ultimate cookbook for a simple prep meal with a bold fresh taste? Have fun with easy-to-follow recipes with clear descriptions and a way to the kitchen with yummy favorites like Skillet Spanikopita, Sheet Pan Beef Fajitas, Indian-Style Vegetable Curry, Roast chicken with stuffing, Spicy shrimp and grits, Salmon cakes, Salmon with whole grain mustard, and more by Americas Test Kitchen.
Dinner: Changing the Game: A Cookbook by Melissa Clark
Want to be inspired by indispensable beautiful dinner recipes like sheet pan chicken laced with spicy harissa, burgers amped with chorizo, curried lentils with poached eggs, stir charred lemon into pasta, miso-glazed salmon, faux-tandoori chicken, cumin-spiced meatballs, sausage with rhubarb, and others. Want easy steps for a novice or experienced with some fun summer recipe? Want to taste Indian, Mediterranean, Italian, French, Chinese, or Thai/Vietnamese-inspired dishes? Try this book!
Taste of Home by Cooking School Cookbook
Want nicely laid out instructions with lots of pictures, colorful recipes of inspirational photos? Ranging from appetizers, drinks, soups, beef, pork, poultry, seafood to baking and breakfast such as Eggs Benedict Casserole, Sweet-Tangy Wings, Lemon Chicken Tortellini, Roasted Chicken with Oyster Stuffing, Sizzling Ancho Ribeye, Grasshopper Ice Cream Pie, and many more. Want a cookbook for simple to wow favorites? Here is the right choice!
The Ultimate Appetizers Book: More than 450 No-Fuss Nibbles and Drinks, Plus Simple Party Planning Tips by Better Homes and Gardens
Want to try various appetizers with the most amazing wonderful tempting imagination snacks, pancakes, burgers, tacos, chicken wings? You have the skill to do it! Try it and you can do it! Beautifully illustrated colorful fun creative bold ideas for the family to have fun together. Great inspiration with "The Ultimate Appetizer Book" that you can do it! Try the dips, sandwiches, cheesy and stuffed food, meaty food, flatbreads, desserts, and others!
Rose's Ice Cream Bliss by Rose Beranbaum
Want to read a book for any age to make ice cream? AMAZING book for Ice cream lovers! Want to try yummy delicious tempting recipes from including blackberry, orange, strawberry ice cream flavors to lemon ginger, peanut butter, chocolate fudge flavors in waffles, cones, or sandwiches with toppings or mix-ins or brownies! You can enjoy it this summer and do it like Rose!
— Sohil
Video Game Reviews
Movie & TV Reviews
In a world where silence is key to survival, John Krasinski's A Quiet Place will put anyone on the edge of their seat. After the world has been invaded by terrifying monsters that will attack anyone that makes even the smallest of noises, a family has made a silent life for themselves among the destruction. The stunning premise of this film is unlike anything seen on the big screen before, only 25 lines of voiced dialogue were spoken throughout the whole movie. Sign language seems like the most interesting thing after seeing this movie, it is so intriguing to watch an entire plot get carried out through only some hand movements. The movie was so good the end left me unsatisfied and wanting more of the incredible story, but luckily, there is a second fantastic movie just as extraordinary, if not better, than the first one.
– Megan C.
Star Wars: The Bad Batch
The Bad Batch is a Star Wars series about a group of clones trying to make their way through the universe. This picks up right at the beginning of Order 66 or the end of the third Star Wars movie. The team begins with five characters Hunter, Crosshair, Wrecker, Tech, and Echo. Eventually when Order 66 picks up the clones turn on the Jedi and the five of them find themselves lost not knowing who to side with. Eventually, they make it back to their home planet where they find out the republic has turned into an empire and the Jedi are traitors. They also meet Omega who later joins them. As they're sent on more missions, they disobey orders refusing to march with the empire and kill innocents or friends. They escape with Omega, but Crosshair stays behind, joining the empire. There are nine episodes so far and this is a great series because it expands on the Star Wars lore and consists of a fun and action-packed adventure through galaxies. It is the sequel spin-off of the series Star Wars: The Clone Wars.
 – Sohil
Loki
Loki is a Marvel series returning an older and beloved character to the big screen. Loki is considered dead in the Marvel Universe, however, during the movie Endgame the Avengers altered time allowing a version of him to escape. This picks off right where the series ended and introduces the Time Variance Authority as well as many other interesting fun plot twists. Loki has only had a few episodes released so far, but a lot has happened. It is definitely one of the better Marvel Series and very well written and directed. A must-watch based on Marvel Comics.
 – Sohil
Star Wars:  The Clone Wars Season 7
Star Wars: The Clone Wars was canceled a very long time ago, however, last year it was brought back for a final season. Star Wars: The Clone Wars Season 7 was much anticipated and brought back some of the most familiar and popular Star Wars characters, Obi-Wan Kenobi, Anakin Skywalker, Yoda, and Ahsoka Tano. Not only wrapping up stories' graphic style and linking it to the movies but also introducing ideas for new characters. The Bad Batch was introduced in this series and a few other characters. This is seen as one of the best seasons and series because of a few character arcs and characters. Ahsoka Tano, for example, has one of the most touching stories and the ending leaves you wanting more. It is definitely a great series and worth checking out. This season alone made it perfect!
 – Sohil
The Falcon and the Winter Soldier
The Falcon and the Winter Soldier show follows the paths of two more minor characters and their journeys after the big ending in Endgame. The Falcon and the Winter Soldier touches interesting points and helps others recognize problems in our society. It is not just a superhero show, the main character the Falcon and the Winter Soldier both show this throughout the show. The Falcon touches on how black and African Americans deserve respect. The Winter Soldier on the other hand touches on mental problems and shows sides of therapy. This show consists of eight episodes and ends with a satisfying amount of character development.
 – Sohil
The Mandalorian Season 2
After the success of season 1, the Mandalorian and the Child make their return. Still on the run, the Mandalorian has finally found his new objective, Find a Jedi to train the child. However, it will not be simple along the way he finds bounty hunters, imposters, new missions, Jedi who don't want to train the child, and an old enemy. Moff Gideon makes his return as the main antagonist and Mando finally faces off against him. There are also many references and cameos connecting this series to the Star Wars Universe. Several other characters make a return in unexpected ways. This allows others to gain the spotlight, but one thing stays Mando's primary mission. This series is incredible and very fun to watch!
WandaVision
WandaVision is a very different show that has several plot twists and a very interesting main character. It shows Wanda's vision about her reality that she presumes. At first, this show seems all over the place, but slowly piece by piece everything comes together. This show is about Wanda's journey and how sad she feels to be alone again. There are ten episodes, each episode better than the next one and many new characters are brought in. Especially for a comic book fan, this show is fantastic. 
Music Reviews
SOUR, by Olivia Rodrigo
A single with the success that drivers license had would be incredibly difficult to follow, especially for a new artist. How do you release the follow-up to a song that resonated with so many people, that everyone has heard, young or old? 
By releasing something completely different to it. Olivia Rodrigo's second and third singles, deja vu, and good 4 u were pretty much the opposite of what drivers license was, one being a Radiohead-inspired breakup song, and another being a pop-punk blaster that takes inspiration from Paramore. In their essence, they felt like phases of a breakup, with first sadness, then reminiscing, and anger. Olivia Rodrigo's debut album SOUR is a collection of breakup songs, ranging from theatric rock anthems to stripped-down ballads. The influences of other artists can be seen in her lyrics, one of whom is Taylor Swift. Sampling the piano in Swift's "New Year's Day" for her track "1 step forward, 3 steps back," she sings of a broken relationship where every good thing that would occur was marred by the emotions of the other person. Rodrigo is able to look at her first heartbreak from various moods and genres, showing her versatility. Her ability to go from a minimal-production ballad to a rock-centered one is astounding, and producer Dan Nigro effortlessly maneuvers through the music to put a spotlight on Rodrigo's singing and lyrics. My favorite track on this album was "favorite crime," a metaphor for Rodrigo's former relationship, and how although the way she was treated was criminal, in a way, she loved the other person in spite of all that. Her treatment was noticed by her friends, and yet she defended her partner because she's in love, basically making her a willing accomplice, as she sings on the track. The metaphor to me was clever and showcased her lyrical abilities. SOUR is a masterful debut album, with no filler tracks. I'm excited to see what Olivia Rodrigo comes up with next. 
Graphic Novel Reviews
Alfonso Jones is a New York teen with a bright future. He's going to be in his school's hip-hop rendition of Shakespeare's Hamlet, he has a passion for playing the trumpet in band class, and he gets to give rides home to his crush, Danetta. Best of all, his father's finally coming home, exonerated from a wrongful conviction after fifteen years in prison.
It's all brought to an end in one tragic moment. 
The graphic novel I Am Alfonso Jones skillfully explores the Black Lives Matter movement from a personal perspective, with both the fictional main character and real people from history. It doesn't shy away from answering challenges to its thesis or asking the reader tough questions, either. Thoughtful both in plot and art style, I Am Alfonso Jones presents a stirring narrative.
Shakespearean tragedy meets modern tragedy in the compelling and galvanizing graphic novel I Am Alfonso Jones.
-Charlotte P.
Rose Wallace has been visiting her family's lake cottage at Awago Beach for about as long as she can remember. The summer sand, the smores, and her silly friend Windy make it one of her favorite places. Except for this one summer.  
This One Summer is a graphic novel about what it means to grow up, and for Rose, what it means to be an adult woman. That includes such lovely topics as discordant relationships, grief and guilt from a miscarriage, and internalized misogyny. There's plenty of adult content, fitting for a story about adulthood. It's messy, but so is growing up. 
The faded blue artwork of This One Summer depicts the natural environment (the lake, the starry sky, the plants on the shore, even small pebbles in the woods inland) with exquisite detail. The characters, however, are kept simplistic. The colors and detail choices combine to lend the feeling of going back to a place that holds many memories; the exact landscape is in focus, the way it always was, but your memories of what happened there are steeped in nostalgia and a little hazy around the edges. 
For a well-crafted coming-of-age story that deals with serious subjects from a teen perspective, dip into This One Summer. 
 -Charlotte P.
Swamp Thing: Twin Branches by Maggie Steifvater and Morgan Beem
As the summer wind blows through the leafy boughs of July trees, it's easy to forget that the plants around us aren't just a fixture of the landscape. They're as alive as the humans enjoying a glass of lemonade in the shade of their branches. In a delightfully unsettling art style, Swamp Thing explores the intersection of plant and person. 
Alec and Walker Holland are twins, but they're as different as coneflowers and cacti. Walker is the life of the party, with a blossoming social life; Alec, on the other hand, is prickly and cares more about his botany research than meeting new people. The two brothers have been inseparable through their whole lives, but when Alec's breakthrough on plant memories causes conflict in town, they begin to grow apart. 
For a graphic novel explicitly centered around vegetation, Swamp Thing manages to weave botany into its thematic content as well. Botany facts are sprinkled throughout the graphic novel, serving both to draw you into Alec's world of science and provide insight into his feelings. While the ending leaves much to be desired, the graphic novel shows some great potential. 
If you're interested in brothers and botany, plant horror, and history, then you'll be rooting for Swamp Thing: Twin Branches.
– Charlotte P. 
Book Reviews
Focused is definitely one of my favorite fictional stories. It was really easy and fun to read and there were a lot of good surprises and suspense throughout the book. 
Focused takes place in the first-person perspective and follows a 7th grader named Clea. 7th grade has been really hard for Clea. She tends to blurt out whatever she is thinking, can't concentrate on her homework, and her best friend Red abandons her. Clea presents a project to the class but accidentally picks an author that isn't on the list of options. She discovers she has attention-deficit/hyperactivity disorder (ADHD). Clea meets with Dr. Gold and takes medicine that is supposed to help her focus but it isn't working. Worse- if she doesn't bring her grades up she can't be on the chess team. And chess is the one thing that she can actually focus on. 
Focused helps others to become informed about the struggles those with ADHD have to go through daily. If you're looking for a book that you can't help but stay focused on, Focused is a relatable book about feeling left out or alone in middle school.
-Ella
Last Words by Leanne Baugh
Last Words sums up what goes through a teenager's head after a traumatic experience. The book centers around a very sensitive topic and shows how the main character was affected.
Last Words starts with a sixteen-year-old girl named Claire taking photos on the Lions Gate Bridge. A young stranger walks by laughing and talking on his phone. Suddenly, he hands Claire his phone, says, "I'm sorry" and jumps off of the bridge. Seeing this experience sends Claire into confusion and her life starts to fall apart. She starts to drift away from her family and friends and wonders if she should join the stranger in his world of peace. After multiple restless nights, Claire decides to investigate the stranger's full story. Claire meets a young cancer patient named Kiki, spends time with a woman who contacts ghosts, meets a man whose daughter drowned, and has to let her sister Belle with Down syndrome leave home to make her own life.
Last Words is a reminder that even when life gets hard, you can rely on good friends and family to help you along the way. If you're looking for a story about learning to rely on others through hard times, Last Words would be a great choice for you.
– Ella
The Maze Runner combines both dystopian and science fiction into a thrilling novel.
A boy named Thomas finds himself in an elevator called the Box and sees a bunch of boys surrounding the elevator. His memory is gone just like the boys who helped him out of the elevator. The place he arrives at is called the Glades which is surrounded by a changing maze nearly impossible to escape but is the only way to escape the glades. Within the maze, there are grievers roaming within the maze stinging nearby runners (those who are finding ways to escape the maze). A girl named Teresa arrives in the glades with a truly terrifying message. What does the message Teresa carries hold? Will Thomas and his friends find a way to escape the maze? Read this thrilling novel to find an answer to these questions and the exciting journey held within the novel.
The Maze Runner serves to motivate others to stay persistent regardless of the difficulties that lie ahead as there is always going to be a way out, essentially persistence is the key and it is shown many times throughout the novel.
If you are looking for a book that is both humorous and suspenseful, then The Maze Runner is the right choice for you.
– Zara
The Queen of Hearts we know in the classic story Alice in Wonderland is associated with the phrase "Off with its head" given her love for beheading others. But in Heartless, it retells the simple beginnings of the Queen of Hearts.
Catherine Pinkerton or Cath is a very talented baker and has hopes to open a bakery of her own, however, she is desired by many in Wonderland especially the King of Hearts. She soon meets the Jest as she attends a ball at the palace soon her infatuation with this mysterious joker turns into a secret courtship. Cath begins to fall in love yet her fate takes a turn as she meets unexpected challenges which come in her way and her courtship with the King of Hearts.
Heartless doesn't just retell the famous Queen of Hearts backstory but gives more perspective and depth to her character. Cath's romance with the Jest is unlike any other romance with many twists and turns and grabs the attention of readers extremely well. If you are interested in books with fantasy and forbidden romance, then Heartless is the perfect book for you 
-Zara
This book started during ww2. The main character, Anna, is originally from Germany. She and her family are opposites of Hitler and eventually because of that, they all moved out of Germany. After they left Germany because of Hitler winning the election, they moved to Switzerland, France, and finally to England. As they live in a different country, every time we see that Anna and her family mainly struggles and experience through many different things such as, language barrier, looks, discrimination. And these all things were because of where they are from. 
I chose to read this book because of the circumstances during World War II (WW2) regarding discrimination against Jewish people. In current years, I can see a similar problem of discrimination against African Americans and Asian Americans. Another reason for me to read this book is that I like to learn about a person's life and especially if they are immigrants. 
– Isha Shah
In Delia Owens' Where the Crawdads Sing, you'll find yourself immersed in the dense marshes of North Carolina, following the young Kya as she lives through life as an outcast. Nicknamed "the Marsh Girl" by the nearby town, Kya has been alone for most of her life, gradually abandoned by the rest of her family by the time she was 10. For a while, she only has the marsh and the art she captures it in to keep her company. Then, she realizes she isn't okay with being alone and starts to let other people into her life, not knowing how much it will change her. This book combines poetry, nature, and the trials of love and emotion, along with a dash of murder mystery that's sprinkled in throughout the story. The interchanging storylines, one set in the past and the other set in the present, that eventually collide engross you in this coming-of-age story, showing that no one is quite who they appear to be.
The painfully beautiful marshes; where the gulls cry, where the seashells wait to be found, and Where the Crawdads Sing.
– Delaney
The Cure to Dreaming by Cat Winters
Historical Fiction novels can be a tough pill to swallow if they're not written well (anyone remember reading Milkweed in middle school?), but The Cure to Dreaming is not one of them. It follows the women's suffrage movement through the eyes of teenage suffragist Olivia Mead. She is independent, speaks her mind, and doesn't want other people to decide her life's path, all qualities that people like her father don't want in a woman in the year 1900. Olivia's father, determined to stamp the rebellion out of her, enlists the help of a hypnotist to get rid of her unfavorable thoughts.. Instead, he gives her a terrible gift, giving a well-known historical movement a supernatural twist that still keeps the plot focused on the history itself. With real images and dates scattered throughout, as well as additional information at the back of the book, it both entertains and informs masterfully.
From the moment you open The Cure to Dreaming, you'll be drawn in and empowered to keep reading, almost like you're . . . hypnotized . . . 
– Delaney
E
ighteen-year-old Nami Miyamoto has a pretty good life: she just graduated high school, has her whole life ahead of her, and might even have a chance with her maybe-something-more best friend Finn. All of that changes when she is suddenly murdered in a gas station robbery and finds her consciousness in a place called Infinity. However, infinity is not the heaven and hell situation you may be familiar with; it has been taken over by a Siri-like AI named Ophelia who has turned humans into mindless slaves as revenge for how she was used in the real living world. In this sci-fi novel with enough twists and turns to keep you hooked until the very last page, Nami works with a team of rebels to take down Ophelia once and for all, exploring what it truly means to be human and how much blood Nami is willing to spill to save humanity from eternal servitude.
Death is not the end; it is only the beginning of your fight for freedom if you're willing to pay the cost, in The Infinity Courts.
– Delaney
8 Great Games You May Not Know About
Everybody knows the bittersweet feeling of completing something great. That thing could be a show, a movie, or a book. For me, it was video games. To ease that empty feeling, here's a list of 8 great games you might not know about:
1: Donut County 
Age rating: 10+
Donut County is a simple game about opening holes on people's property. You can move these  holes around and swallow up items in the area. As you eat more and more, the hole grows. 
2: Turnip Boy Commits Tax Evasion 
Age rating: 10+
Yeah, I couldn't believe this was a thing either. In short, you play as Turnip Boy and work to erase your debt from evading taxes. Fans of The Legend of Zelda series will enjoy this game.
3: Death and Taxes
Age rating: 12+
Sticking with the theme of taxes, let's travel to the afterlife. Here, you work as a grim reaper, deciding who lives and who dies. Make the right decisions and try to keep the human world in balance!
4: Untitled Goose Game
Age rating: Everyone 
In this game, you play as a goose. (Wow, who would've guessed?) Much like a real goose, your main objective is to ruin the day of every human you encounter. Spare none in your path. 
5: Horizon Zero Dawn
Age rating: 15+
In a world overrun by dangerous machines, one hunter sets out to explore the past. You play in an open world filled with ancient, powerful machines. Find out what happened to this world, and what all this technology really means.
6: West of Loathing 
Age rating: 12+
If a game has its official cover art as a stick figure cowboy, it takes itself very seriously. In this wild west, there's no telling what could happen. Fight in turn based combat against cows, skeletons, goblins, and even demons. The perfect game if you're looking for a laugh.
7: Before Your Eyes
Age rating: 15+  
Before Your Eyes is a beautiful game about retelling a tragic life. The selling point of this game is that if you blink, the game jumps forward. Get your eye drops ready and check out this magnificent game. 
8: What Remains of Edith Finch
Age rating: 16+
This game is a collection of memories that show the unusual deaths of the Finch family. The Finch family is cursed to have every member of a generation die, except for one who carries on the curse to the next generation. 
If you decide to play any of these, I truly hope you enjoy them. My personal favorites from this list are Untitled Goose Game and Horizon Zero Dawn. Thank you for reading, happy gaming.
— Michael
Movie & TV Reviews
In honor of LGBTQ+ month, here are some movies to watch with LGBTQ actors and characters.
This is an action packed thriller. Bella, who transferred to high school in a city called Forks, unexpectedly becomes acquainted with a friend who is not at all what she expected. She develops a relationship with him and his family and feels like she belongs with someone for the first time. This movie is bound to keep you entertained.
By far one of the most interesting Marvel movies out there, solely for the fact that Tom Hiddleston's character, Loki, is extremely unpredictable and will surprise you in more ways than one. The movie has so many cool twists and turns and is very funny. The overall plot is Thor and Loki siding together to defeat their evil and extremely powerful sister. The brothers' relationship takes many hilarious pathways and it for sure will keep you interested.
This is a sequel show to Avatar. Korra is the newly choses Avatar and travels to the Earth Kingdom, which is a very advanced place in order to learn the ways and defend against evil. She is a fun and spirited girl and has trusty friends to help her defend the Earth Kingdom as well as the FIre Nation against evil. She too goes through obstacles that make her stronger and teach valuable lessons to viewers of all ages. This is a child friendly show and one that youths can learn many morals and lessons through.
– Nikhita
Music Review
According to Lorde, Melodrama is an album that "follows the emotions and events that happen at a house party". An electropop record that incorporates piano melodies, synthesizers, and electronic beats, it is drastically different than its predecessor, the more hip-hop-influenced Pure Heroine. Dealing with emotions from the aftermath of a breakup, Melodrama deals with aspects of solitude and heartbreak, all too common after the dissolution of a relationship. The opening track "Green Light" tells the story of drunken nights out at a bar, missing but also being resentful of an ex.  Lorde's first heartbreak is painfully told in all these songs, and so is the intensity of the feelings felt. Lorde sings about how even though she is at an age where she isn't considered a teenager anymore, she still feels the full force of her first heartbreak, and how she's able to act out her emotions. Instead of being in her room mourning over a lost love, she's now in a bar, although she feels the exact same sadness. Lorde is being a person and acting out her experiences, living her own youth full of heartbreak and embarrassment. One track that especially stood out to me was "Supercut, " where she reminisces on her lost relationship by thinking of the happiest moments of it, realizing that she's just picking the good parts of the relationship while forgetting all the bad ones, hence the title. In "Liability, " she sings about the feeling of not being good enough, being too complicated and messy to be able to find love, a feeling probably everyone has experienced at one point in time. The album as a whole goes through all the emotions, from feeling free, lonely, confused, and sad at the same time. Lorde is able to bring a universal connection to everybody that's ever been in love and lost it, and she does it effortlessly just by writing what she feels. – Nadinne
Podcast Reviews
Pride Month is upon us, so, this month's selection of podcasts are all fictional stories containing LGBTQ+ representation in some way. Happy Pride Month, and enjoy!
The Adventure Zone
Do you love D&D and other role-playing games? Do you adore fantasy and magic? And are you the one that always gets mad when people don't follow every single rule? Well . . . this podcast has two of those things. The Adventure Zone is an actual-play TTRPG (tabletop role-playing game) podcast hosted by the McElroy brothers and their dad. Together, they take games like D&D and turn them alchemy-like into laughs, tears, and general storytelling genius. From jellyfish that steal your memories to large cats that eat magical energy, you'll find a little bit of everything (and lots and lots of elevators). They also cover a wide variety of genres, so if you don't like one story, then you can easily find another one, and with hundreds of episodes and more being produced, there's a huge backlog to listen to.
Found on iTtunes, Spotify, and wherever podcasts are sold, join the McElroys on a journey into the unknown in . . . The Adventures Zone!
*Content note: This podcast may not be suitable for younger children.
Welcome to Night Vale
Night Vale is a typical desert  town. It has everything that a normal town has: chain restaurants like Pizza Hut and Arby's, a bitter rivalry with another town's sports teams, and a five-headed dragon running for mayor. Every town has these things, right? Right? Either way, join radio host Cecil Palmer in his bimonthly radio updates from Night Vale, a town where helicopters take children away for unknown purposes, a glow cloud is a member of the PTA board, and dogs are not, under any circumstances, allowed in the dog park. These may seem like causes for alarm, but are merely just aspects of daily life in Night Vale.
Lock your doors, close your blinds, and turn on the radio to remind yourself that you are nothing but a collection of large crows in a trenchcoat. Welcome . . . to Night Vale.
The Magnus Archives
Horror is extremely popular these days, but a lot of it is purely gore and jump scares. The Magnus Archives, a horror podcast set in London, is a major break from this. Delve into the archives of the Magnus Institute, an organization that researches the weird and unexplainable. Join new archivist Jonathan Sims as he sorts through the jumble of supposed accounts of the many things that go bump in the night, writing most of them off as ruses or products of late-night drunkenness. Eventually, though, he realizes that there may be more to these stories than he thought . . . 
"Make your statement, face your fear" before it turns around and faces you (which is objectively worse) in The Magnus Archives.
— Delaney
Graphic Novel Reviews
As a celebration of Pride Month this year, all the graphic novels following feature LGBTQIA+ characters. 
Half woman, half hawk, the demon outlaw Ghost Hawk has the stage drivers of the 1861 New Mexico Territory quaking in their boots. When trans runaway Grace is snatched from her coach during a shakedown, she learns that the notorious Ghost Hawk is a normal, totally-not-a-demon woman Flor. Together, they plan to pull off a heist of Confederate plans. 
Stage Dreams is a historical fiction graphic novel done all in colored pencil. Each page pops with detail, the delicate shading and bright colors giving the graphic novel a welcoming storybook feel. The colored pencils also lend a remarkable rough texture to the art, which feels very apt for 1800s New Mexico.
If you're interested in the history behind the fiction, the author has included their commentaries and research about the roles of women, people of color, and trans people in the Civil War period in a section at the end of the graphic novel–I guarantee you'll learn something new.
Stage Dreams isn't available at the Plymouth Library, but it's a great opportunity to learn how to use the MeL Interloan system to check it out from another local library!
Swoop down on Stage Dreams for a short and sweet story about two spectacular women spies during the Civil War. 
Illustrated with bright and vibrant colors, Mooncakes is sparkling with life and glittering with magic. 
Nova Huang, a young witch who works in her grandmothers' bookstore, follows reports of strange lights to a dark and foreboding forest. When she's attacked by a six-legged, many-eyed horse demon, she fights it off with the help of a large white wolf–her long-lost werewolf friend and childhood crush, Tam Lang. With Nova's help, Tam must explore their inherent wolf magic to seal the demon away forever–before figures from Tam's past take advantage of their wolf magic instead. 
The magical universe that Nova and Tam live in is intriguing, with werewolves, bird men, witches, ghosts, and more. It's expansive enough that it's exciting to read about that universe and wonder what else could be going on there, even if the actual plot is a bit barebones. The adorably drawn forest creatures don't hurt either! 
If you're itching for a graphic novel full of magic, family, and trust, take a bite out of Mooncakes. 
Baking bread is an exceptional experience, if you've never done it. While you wait for the flaky fruits of your labor to finish baking, the heavenly aroma wafts slowly throughout your home, accompanied by a toasty warmth from the oven. That's what the graphic novel Bloom is about, in terms of both content and feel. 
Ari works for his family's struggling bakery, but he'd rather be chasing his dreams with his band out in the city. So, he decides to hire and train his own replacement: a young man named Hector who's taking a year off from culinary school. Hector shows Ari how to love baking again, and maybe something else, too. 
Bloom is written with very precise storytelling–no detail goes ignored. The supporting cast receives the same treatment, so each character has an expressive and natural personality. And while the story has a penchant for the particulars, there's a surprising amount of detail in the art as well. Bloom's all-teal illustrations highlight baking in a delectably detailed fashion that might leave you eager to bake something yourself. 
Can a graphic novel tell a grounded and good-natured romance? Bloom is more than willing to rise to the challenge. 
— Charlotte
Book Reviews
Mrs Peregrine's Home of Peculiar Children is a novel which mixes both fantasy and horror which can appeal to people of all ages.
The novel follows 16 year old Jacob Portman who grows up hearing stories about his grandfather´s childhood during WWII. His grandfather describes a remote island which is off the coast of Wales, on this island there is an orphanage which fosters children who have peculiar powers. Jacob later regulates the remains of this island and must ponder whether this island remains to uncover the truth behind the many photographs his grandfather has provided of his time at the island. Will this abandoned island? Is his grandfather´s stories true or just a figment of his imagination?
By having Jacob´s personal account throughout the whole novel, he was able to give his insight and more depth to his character and the many photographs that are shown throughout the book offer more of the horror aspect of the book as they appear quite paranormal yet intriguing. These aspects of the book contributed to one of the focuses in the novel which was the holocaust, a truly horrifying and tragic event which was during WWII, as his grandfather describes "monsters" in the novel and mystery of this island. 
Mrs Peregrine's Home of Peculiar Children is a great novel for those who are interested in fantasies with strange yet interesting characters, captivating photographs and adventure.
-Zara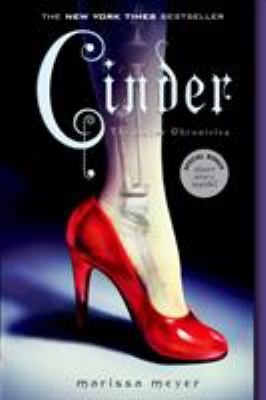 We've all heard of Cinderella´s story however, this novel gives a more futuristic perspective of Cinderella with a more realistic turn of events of a classical fairy tale.
Cinder, short for Cinderella, is a very gifted mechanic and secretly a cyborg who has been brought up by her stepmother and 2 stepsisters. Oftentimes she is underappreciated by her step mother and other step sister however her younger step sister seems to treat her like a human. Her life begins to change as she meets the charming prince Kai; this encounter leads to romantic attraction which must be avoided at all costs. However, New Beijing is hit with a deadly plague which is known to kill its citizens within days but the cure lies in the hands of the spiteful Lunar queen who has much bigger plans to rule Earth. 
Cinder´s character was executed beautifully as she was shown to be battling her human and cyborg feelings, there was a level of relatability and at times confusion with her character as well. At times in the book, her character made decisions which would be frustrating to relate to her but the novel was able to handle these moments with such perfection and offer rational explanations to help readers sympathetic with her character. Overall, Cinder was an independent, skilled and relatable character perfectly written, distinguishing her from her fairytale counterpart. 
This isn't just a traditional fairytale with an idealized romantic storyline, it offers a more futuristic plot and realism with all the characters including Cinder and Kai who deal with their own problems which appeals to the relatability of the novel. 
If you´re looking for a dystopian novel with hints of romance, then invest in Cinder as a worthwhile read. 
-Zara
Cookbooks Top 10 Food/Snack Reviews
Warm weather signals ready for Fun Summer Recipes, and time to enjoy cooking, eating and spending time with family! And to maintain a healthy lifestyle.
Do you want to try making a dough and sauce on your own? Try a delicious step by steps instructions for a four-cheese pizza or Hawaiian pizza or your own choice? Let's start the fun activity for summer with smart tips for young cooks!
Want to have fun with a smile with Noodlemania recipes and pictures? Want to have scary noodles or Silly Sea creatures or Purple Pasta Monster or Hot Dog Colored Jellyfish? Cook with humor and learn fun facts! Half a battle is over cooking and eating together!
Want an ultimate kids' cookbook from America's #1 food magazine? Have fun and easy recipes and way to the kitchen with yummy favorites like mac and cheese, French toast muffins, Taco salad, granola bars, Ham & Cheese Waffle sandwiches and more by New York Times Best Seller for young home cooks
Movie & TV Reviews
Jessie
This is a really funny and child friendly show. It branches in on inclusivity along with humor and moral values which are hidden throughout the show. This is appropriate for children of all ages and the episodes are only half an hour long, so it is not time consuming at all! The gist of the show is that there are four siblings (three of which are adopted), a nanny, and a butler that go through crazy adventures everyday and always find a way to make each other laugh through hilarious sarcasm as well as learn important morals and values. — Nikhita
Avatar is strongly centered around learning and learning calming ways to handle situations. In each episode, Ang (who is an avatar capable of having all the powers in the show) has to learn how to deal with his problems in a logical and nurturing way. Him and his friends Katara and Sokka travel around their globe to defend against evil. Personally, Zuko who is perceived as the villain turned hero, has the best character arc along with a kind and loving uncle who uses wisdom to teach Zuko how to overcome evil and be good. – Nikhita
This is a sequel show to Avatar. Korra is the newly choses Avatar and travels to the Earth Kingdom, which is a very advanced place in order to learn the ways and defend against evil. She is a fun and spirited girl and has trusty friends to help her defend the Earth Kingdom as well as the FIre Nation against evil. She too goes through obstacles that make her stronger and teach valuable lessons to viewers of all ages. This is a child friendly show and one that youths can learn many morals and lessons through. – Nikhita
Music Review
An album created in quarantine last year due to the COVID-19 pandemic, folklore isn't like Taylor's past albums. No longer from an autobiographical perspective, folklore delves into fictional characters' experiences, shown from different narrative standpoints, all while maintaining the emotional weight and poetic lyrics of her albums past. The lyrics in this album drift towards escapism and romanticism, which are evoked by what she calls "The teenage love triangle", a trio of songs that recount a tale of 3 high schoolers trapped in a circle of love, heartbreak, and infidelity. In "Cardigan", the album's most successful song, and the only single from it, Swift sings about a lost relationship, using a cardigan as a metaphor for the relationship. Its lyrics convey emotions of first love and heartbreak. In "illicit affairs", Swift sings of an affair, where she is the other woman, and feels guilt from it. She knows that the relationship is wrong, but something draws her back. The lyrics talk of heartache, pain, and the feelings she has with this person. With folklore, Swift uses allegory to illustrate present struggles, and in doing so, is an escape from the world. This album showcases Swift's biggest strength: storytelling, by embodying her ability to create emotional and complex lyrics. While most of the album is fictional, Swift manages to add very real experiences, such as her grandfather's service in World War II, and the current pandemic, into lyrics in the album. Released in unprecedented times, folklore's intricate storytelling and lyrics are an escape from reality, and an entry into something good, akin to a comfort book that lifts you up, even during dark times. – Nadinne
Graphic Novel Reviews
Out of all the ghost stories I've reviewed over the past three months, Anya's Ghost was the first to genuinely unnerve me. What appeared to be a typical teen narrative about accepting yourself and your culture–with a healthy smattering of paranormal hijinks, of course–instead morphed slowly into a twisted and terrifying tale.
The titular Anya is a self-conscious high school student, having immigrated from Russia before she started kindergarten. Her struggles–stressful classes, the pressure to fit in, embarrassing family members, the FitnessGram Pacer Test–are all aspects of a familiar and relatable experience. That is, until a 90-year-old ghost by the name of Emily Reilly falls into Anya's life. Or rather, when Anya falls into Emily's by tripping into the well where she died. Emily's all too happy to provide a friendly ear for Anya's troubles, simply out of goodwill.
Anya's Ghost will disarm you with Anya's mundane life and play with your expectations of how you've always heard teen stories like this go. When it rips the floor out from under you, the story is brought to fearsome life by the darkly detailed illustrations, all done in grey, black, and chilling white.
Full of darkness to match the excellent grayscale art style, Anya's Ghost is sure to chill you to your bones.  – Charlotte
On A Sunbeam's title is the perfect expression for this graphic novel's vibe. It's that certain kind of floaty and ethereal that'll pass by before you know it, leaving a pleasantly toasty warmth behind.
This spaced-out science fiction story centers around Mia, a recent graduate of Cleary's School for Girls. She joins a crew of restorers, people who journey around the galaxy to repair the beautiful and broken structures built far in the past; Mia will need their help to restore her own past and reunite her with the girl who changed her life.
The ancient relics that the restoration team works on are fantastically illustrated, but every page of On a Sunbeam's world is unique and interesting. It features labyrinthine underground caverns, ominous snow-dusted mountains, planet-shaking storms, flying boarding schools, koi-like spaceships–the list is nearly as large as the art's sense of scale. No matter the vista or the subject matter, a vibrant color palette helps to enhance the majesty of the scene and capture the mood. The characters, somehow, share the same uniqueness and vibrance as the illustration.
If you're looking for a soulful and spirited space opera about family, love, and courage, you'll be dazzled by On a Sunbeam.  – Charlotte
Illegal will take you on an emotional journey, fitting for a graphic novel focused on the physical (and perilous) journey immigrants take to travel from North Africa to Italy. Ebo, the protagonist, is one such immigrant. Following his brother Kwame across the Sahara, through the streets of Agadez and Tripoli, and across the Mediterranean Sea at just twelve years old, he'll face a litany of challenges for a chance at a better life in Europe.
Illegal manages to tell two parts of the same story concurrently, tying them together seamlessly; far from being a distraction, this flashback-focused style lends more impact to the narrative. The illustration is also perfectly tuned to make the same mark. The shining expanse of the desert stretches page after page, the clogged and dusty city streets are dark and claustrophobic, and the coldly illustrated ocean lends a sense of foreboding–all highlight the difficulty of Ebo's journey as well as his reasons for making it.
A finely tuned tale about a pressing, modern-day issue that illustrates the humanity of those affected, it would be a crime to miss out on Illegal.  – Charlotte
Book Reviews
If you're looking for some quality literature but are daunted by their reputation for being thick and hard to read, then Sandra Cisneros' The House on Mango Street could be next on the top of your to-be-read pile. Esperanza, a twelve-year-old Latina girl, has just moved to Chicago. Her name means "hope" in English, but she's starting to feel like that isn't an option. Esperanza does not want to belong in the cramped and run-down Latinx neighborhood that she finds herself in. Her only place of solitude, away from the harsh reality of poverty and low expectations, is her writing, which she uses to share her experiences through vignettes that make up the entirety of the novel. Cisneros utilizes experiences growing up in a Latinx family to elevate the typical coming-of-age story in a unique writing style that's sure to make it one of your favorite novels. Its unique diary-esque yet stream-of-consciousness format makes it a quick read, and the language is manageable (which can't always be said for literature).
A perfect book for Spanish speakers and non-Spanish speakers alike, The House on Mango Street will provoke your thoughts and atrapará tus sentidos. — Delaney
A Thousand Splendid Suns is probably my favorite piece of modern literature; it's one of the only ones that I've actually wanted to keep reading, and actually didn't have to drag myself through it like a child throwing a tantrum. This historical fiction novel takes place in Afghanistan and zooms in on two women with more than just a generation separating them. Two women with around a two-decade age gap are eventually brought together through the tragedies of the Afghan war and the events surrounding it, and, despite their many differences, find the strength in each other that they couldn't find within themselves. Their gripping tale of tragedy, heartbreak, oppression, and sacrifice shows us the importance of family and loved ones, even though the worst of times.
Even through fear and hardship, you can still see the rays of sunshine peeking through in A Thousand Splendid Suns. — Delaney
Imagine a world where anyone between the ages of 13 and 18 could be retroactively aborted by their parents, but, due to the war between the Pro-Life and Pro-Choice armies, it's completely legal. The child must still be 100 percent alive for it to be so, causing the birth of the medical process commonly known as "unwinding". An unwound child, or unwind, enters a "separated state" in which their body parts can be given to other people who need them, and, according to the government, repurposing them for a better use. This is the dystopian world that Connor, Risa, and Levi find themselves in. Each of them is scheduled to be unwound for various reasons, but when their paths collide in this thrilling novel, things begin to change. Soon, nothing is normal, but do they really want it to be? Shusterman weaves a tale that leaves you thinking long after you've set it down, blurring the line between fiction and reality in a book taking place in the not-so-distant future. This is one of four books in the Unwind dystology, but even standing alone it is one of my favorite books that I could read over and over again.
Unwind will keep your heart racing, palms sweating, and mind racing through the entire thing. Or, at least as long as you still have them. — Delaney
Reviews for Video Games
The first anniversary of the Nintendo Switch game Animal Crossing: New Horizons recently passed, so we thought it would be fitting to look back at it and some of its predecessors.
Animal Crossing: New Leaf

(Nintendo 2DS/3DS)
If you're looking for a more metropolitan life than an island one (or don't have a Nintendo Switch), then Animal Crossing: New Leaf, one of New Horizons' predecessors, might be more your cup of tea.
Instead of an entire island, in this game you arrive in a declining town looking for a mayor after the previous one's recent retirement. You become the mayor of [insert town name], planting a tree to signify the beginning of your tyrant rule as all-powerful mayor. Or not, it's really up to you how much you want to control stuff. It has the same core concepts as New Horizons (fishing, bug catching, customization, etc.) but with some major differences such as the introduction of Main Street, a separate area that contains all of the shops and businesses you'll ever need, all in one place.
There are noticeably fewer options for customization in this game, but it also has some features such as a campsite where you can meet a new character in a camper each day and purchase the wares they are peddling. All in all, if you choose this game, you are guaranteed to be hooked from the start, with catchy music, villagers with personality and gusto, and a generally cozy atmosphere.
To submit your mayoral application, simply catch the next train to Animal Crossing: New Leaf.
Animal Crossing: New Horizons (Nintendo Switch/Switch Lite)
Tired of your busy day-to-day life? Wish you could take a vacation but everywhere is closed? Well, maybe it's time to look into an alternative to an island getaway that WON'T leave sand in your shoes with Animal Crossing: New Horizons, the latest installment in the Animal Crossing game series.
You start with a deserted island from the Desert Island Getaway Package that you can later literally reshape however you want. You are soon joined by animals called villagers that live and do everyday activities on the island alongside you and up to 7 other players on one console. By catching bugs and fish to donate to the museum, creating clothing, and crafting your own items, you can make your experience unique to you and your play style.
This game syncs with real time, making each day different from the last with seasonal events and creatures that are exclusive to certain days or periods of the year. This game is unique because you can finally place furniture outside unlike in previous games, and using recipes you can craft your own furniture and other items, just like you're living off the land! Don't feel like you have to do this alone, though; you can meet your friends online and show off that really cool downtown or jungle you just made (or your sea bass banishing circle, whatever floats your boat).
Start your unique journey to island life today by boarding a seaplane to Animal Crossing: New Horizons!
Super Smash Bros. Ultimate (Nintendo Switch/Switch Lite):
If you're still looking for more Animal Crossing content but only have a Switch, don't fret, because you know what would make this peaceful franchise even better? Yep, you guessed it; death matches!
Smash Ultimate is the Switch edition of the brawling game that has become a Nintendo staple, and is the biggest edition of the game yet. It features every single fighter from all past games, with a total of 74 fighters (not including the handful of DLCs). Like the other games in the series, you battle your friends with various characters from your favorite video games (mostly Nintendo), such as Kirby, Princess Peach, Pacman, and Donkey Kong. You can create tournaments, one-on-ones, completely randomized battles with a million items; it's all up to you how you want to crush your enemies' spirits.
This game features two different characters from Animal Crossing games: Isabelle and Villager. Isabelle is a dog who appears in the newer Animal Crossing games as a secretary or other helpful role, and is brand-new to Ultimate. Villager is the games' player character, and is not new. Both of them have similar move sets, but with Villager you can knock your opponents off the stage with a rocket, and Isabelle can snag them with a fishing pole and throw them off. Either way, it's a fun way to forcefully get someone off of something, that's for sure.
Super Smash Bros. Ultimate: the game that encourages you to burn bridges. And throw your friends off of them.
-Delaney
---
More Book Reviews
No one likes doing laundry, much less Marjorie Glatt, who runs her family's laundromat at thirteen years old. But what about being laundry? 
Wendell is a white sheet with two dark holes cut out for eyes–the quintessential Halloween ghost. He's even told to try to pass himself off as one when he escapes, via train, from the Land of Ghosts back to the Land of Humans. To a ghost that's just a sheet, Marjorie Glatt's laundromat is a perfect place to hide by day and play by night. 
Marjorie's life of middle school, unforgiving customers, and a failing family business was already a lot to handle, and with Wendell's shenanigans, she might not be able to keep it up much longer. 
Sheets is a picturesque graphic novel, with page-long illustrations of Marjorie's town that deftly set the tone. Really, Sheets could get on with very little dialogue at all; each panel is very purposefully illustrated not only to tell you a story, but to show how each character is feeling about that story as it unfolds. 
For a powerfully emotional story about grief and asking for help, framed in a fascinatingly detailed art style, give Sheets a spin. 
Although Persepolis is illustrated exclusively in black and white, the graphic novel's subject matter is anything but. This autobiographical story explores what it was like for six-year-old Marji to grow up during the 1979 Iranian Revolution and the chaos of the Iran-Iraq war. 
Persepolis is written as if Marji were sitting right next to you, telling you her story from her ever-widening perspective as she grows up. She tells you about the ideals of revolution and the effects of war as she decides what she wants to be when she grows up, has conflicts at school, and strives to look hip. Persepolis frames the strife of Marji's country with her own chaotic childhood, lending a personal lens with which to look at history. 
Persepolis is a great graphic novel for those looking to be challenged by an impactful tale about childhood and conflict.
The Hobbit is the novel equivalent of putting on a pair of thick, warm socks and sitting next to a cheerily crackling fireplace on a damp and dreary day, something the protagonist, Bilbo Baggins, would surely appreciate. 
Bilbo is not a hero, or an adventurer, or even someone who would risk being late for breakfast. Yet, due to the influence of the old wizard Gandalf, he finds himself on a journey far, far away from his cozy little hobbit-hole. Joining a company of thirteen dwarves, Bilbo travels over perilous mountains, through a dangerously enchanted forest, and down a raging river to meet a cunning and powerful foe. 
This wonderfully down-to-earth tale is carried by its charmingly whimsical narration. The Hobbit is told like a fairytale you'd hear as a little kid, but with a lot of depth and care put into its vibrant world and characters. In fact, if you're not up to reading the entire print novel, an audiobook is a perfect way to experience this story. 
If you're looking for a fantastical story about friendship, perseverance, and greed that becomes as ingenious and brave as its protagonist, let The Hobbit take you on a journey. 
-Charlotte
---
Nimona by Noelle Stevenson (Graphic Novel)
Nimona is what you'd get if you took a regular Saturday morning cartoon, complete with mad scientist villain and golden-clad, paladin hero, and threw a shapeshifting, reckless, brash ball of chaos right in the middle just to see what would happen.
Nimona, the titular character, is a teen girl with an enigmatic past and the ability to transform into any living being in seconds. Or at least, that's her pitch when she tries to become the sidekick of Ballister Blackheart, the kingdom's resident supervillain. Through a series of schemes and havoc, Ballister and Nimona are set on sticking it to the Institution of Law Enforcement and Heroics, as well as Ballister's personal rival, Sir Goldenloin.
As the story progresses, Nimona and Ballister learn to trust and rely on each other; however, Nimona's wild side and violent tendencies get harder for Ballister to ignore. As the plot gets more complicated and darker in tone, the art style mirrors it step for step until Nimona's gripping conclusion.
If you're looking for a graphic novel to warm your heart, make you laugh, and blow you away, look no further than Noelle Stevenson's Nimona.

Coarsegold Online is a dazzling MMORPG (massively multiplayer online role-playing game) full of dynamic heroes and powerful creatures. It's easy to get just as sucked into that world as In Real Life's protagonist, Anda–the illustration is perfectly tailored to make those familiar with video games feel right at home. The game world's bright, saturated colors pop off the page; in contrast, the real world uses dull and brown tones. Despite that more drab depiction, In Real Life doesn't try to shy away from reality.
As Anda starts playing Coarsegold more and more, she's hired to get rid of gold farmers–players who collect in-game items to sell to other players for real money, completely against the rules. Once Anda talks to one of these gold farmers, she learns that he's just a poor kid her age in China trying to make a living, and Coarsegold's morality of heroes and villains isn't quite as clear-cut as she thought.
If you're interested in nuanced takes about gaming and its relationship with real-world politics, all wrapped up in a charmingly illustrated package, plug into In Real Life.
Ghosts is a graphic novel with a lot of heart, which might be surprising given its incorporeal subject matter.

The story starts with protagonist Cat and her family moving north to Bahía de la Luna to help her sister Maya's health. Maya has cystic fibrosis, a life-long lung disease that makes it hard for her to do ordinary things–but that doesn't stop her from wanting to explore Bahía de la Luna with Cat in town!
Bahía de la Luna is a foggy little town on the coast of California, and the exquisitely drawn ocean, sheer cliffs, and gnarled trees give the town a slightly spooky vibe. That spooky vibe does not go unnoticed by the townspeople of Bahía de la Luna. Some, like Cat's new neighbor Carlos, swear that Bahía de la Luna is full of ghosts. Maya is absolutely determined to meet one, while Cat would rather have nothing to do with ghosts in any capacity.
Give Ghosts a read for expressive characters, a wonderfully written family, and a touching narrative about confronting mortality.
Things to Read
Things To Do
PDF of recipe for Best Ever Banana Muffins 
PDF of recipe for Marvelous Mug Cake