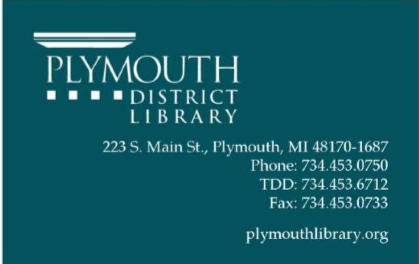 During COVID-19, the library has shifted service hours and has changed building access. To check on the latest status of what services and hours are available please click on the PDL Service Status button.
Online Application
If you are a resident of, or work in either the City of Plymouth or Plymouth Township you are eligible for a free library card. You can apply online. This will give you a temporary card and you will need to come in and verify your information to get your permanent card.
Click here for your application
Residents of other communities are welcome in the library and we can add your card to our system. Please be aware that our electronic content is only available for Plymouth Library card holders.
You can download our circulation policy here.
5/11/2021 mk