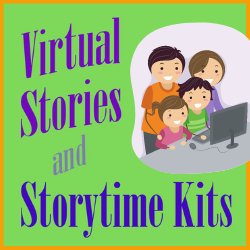 Every Wednesday and Sunday we will post a new video of a library staff member reading a storytime book on our Facebook page!
Also, every Sunday we will post a new "Virtual Storytime Kit". They will give you a book suggestion that you can read or listen to on Hoopla and then some fun activity and discussion suggestions to go along with that book.
Here are our past kits.