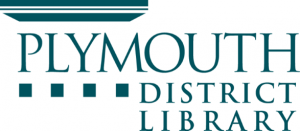 The Plymouth District Library Board will hold its Regular meetings the following dates in 2020 at 7:30 p.m. and the Annual meeting in January 2021 in the Friend's Room on the Main Level of the Library at 223 S. Main Street, Plymouth, Michigan, 48170.
Some meetings may be held electronically for for the safety of our board, staff, and citizens. due to novel Coronavirus, or COVID-19. For details on each meeting please see the board meeting minutes page.
The District Library Board will provide auxiliary aids and services of materials being considered at the meeting, to individuals with disabilities upon reasonable notice. Individuals with disabilities requiring auxiliary aids or services should contact Carol Souchock, Director, Plymouth District Library, 223 S. Main Street, Plymouth, MI 48170 at 734 453-0750 X 218.
January 21
February 18
March 17
April 21
May 19
June 16
July 21
August 18
September 15
October 20
November 17
December 15
January 19, 2021 – ANNUAL MEETING